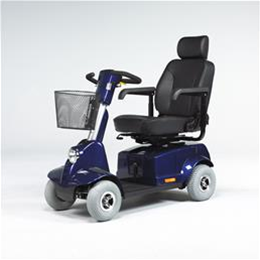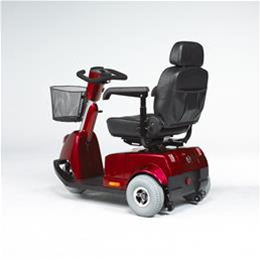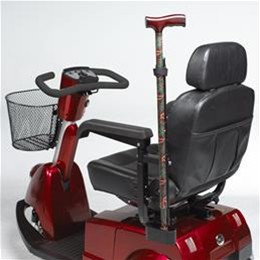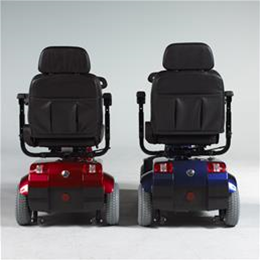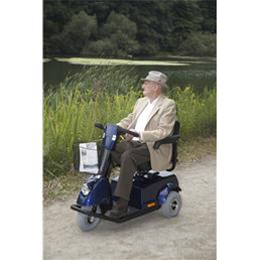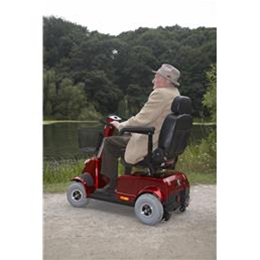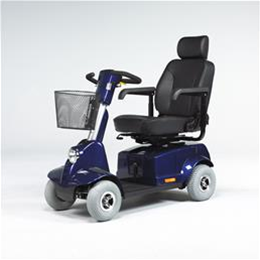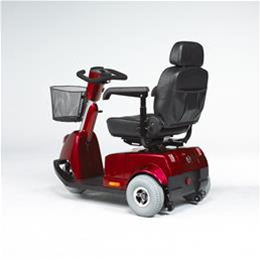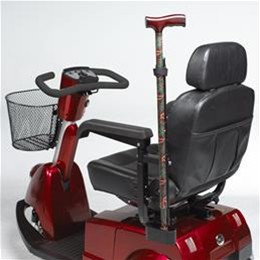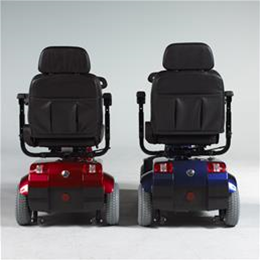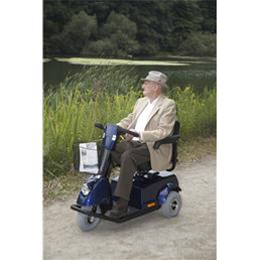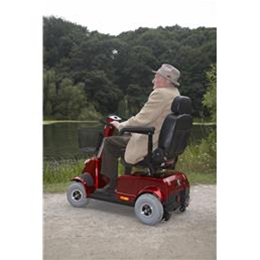 For over 25 years Fortress scooters have carried with them a legacy of superior durability reliability and comfort. This legacy continues with the Fortress 1700 Series. Its exciting look is both elegant and solid and its new range of features sets the standard for luxury and value in a mid-sized scooter. The Fortress 1700 Series continues to offer a perfect balance of indoor maneuverability and outdoor performance and is now available in a choice of two drive systems. So whether it is a quick trip down the street or a busy day of places to go and people to see the Fortress 1700 Series will get you there in comfort and style.


NEW SUSPENSION SEAT OPTION:
When combined with the 1700s standard front and rear suspension system our new suspension seat option further absorbs bumps and vibrations making daily driving a true pleasure.
Two Versatile Drive Systems
Fortress 1700 DT
The Fortress 1700 DT utilizes the tried and proven Duro-Torque Drive System which has offered workhorse performance for over 25 years. Its extra large 4-pole motor provides the power and torque needed for drivers that are always on the go. Standard features also include: deluxe extra-large basket 350lb weight capacity Multi-adjustable High Back Captain Seat and an industry leading warranty.
Fortress 1700 TA
The Fortress 1700 TA utilizes a transaxle drive system which is ideal for multi-purpose indoor and outdoor use around the community. The Fortress 1700 TA is equipped with a standard basket and adjustable Captain Seat.
| | |
| --- | --- |
| Length | 47.5" (both styles) |
| Weight Capacity | 350 lbs (DT) or 300 lbs (TA) |
| Turning Radius | 42" |
| Width | 24.5" |
| Ground Clearance | 4" |
| Suspension | Front and rear |
| Tiller Adjustment | Infinite |
| Styles | 3 |
| Drive System | Duro |
| Maximum Speed | 5.5 mph (DT) or 6 mph (TA) |
| Range | Up to 30 miles |