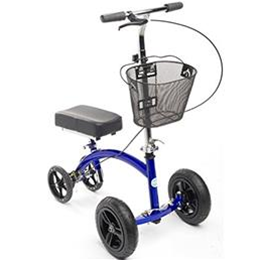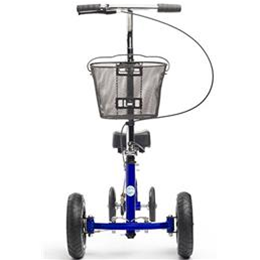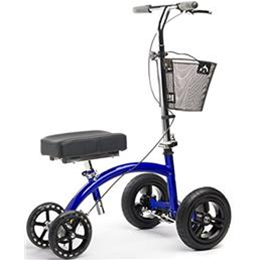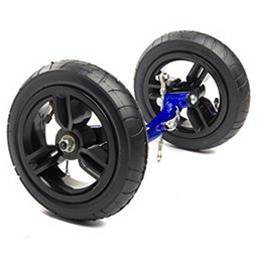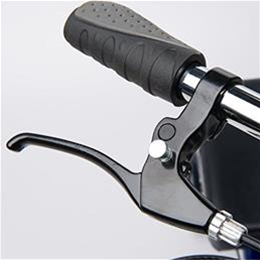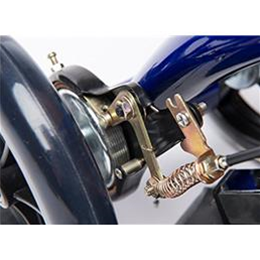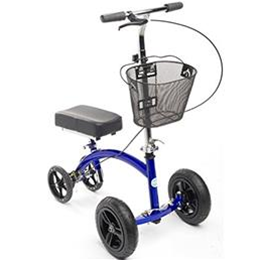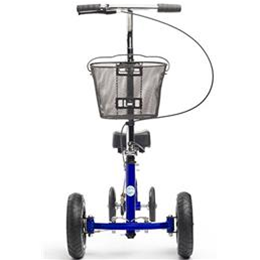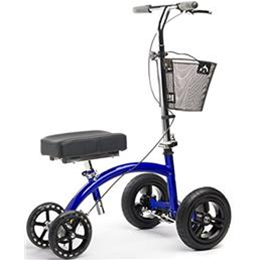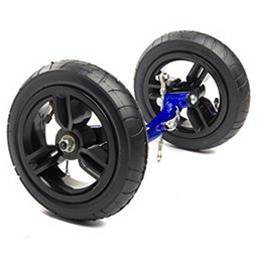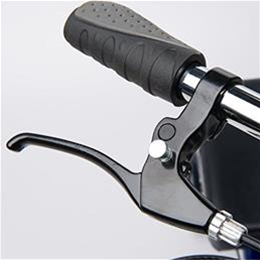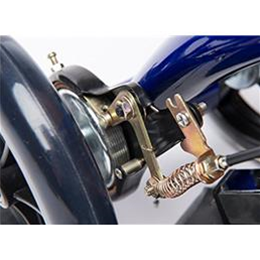 The KneeRover® HYBRID Knee Walker is the latest innovation from the KneeRover® brand.
The KneeRover® HYBRID is the first knee scooter to feature All Terrain Pneumatic Front wheels in a four wheel design for maximum freedom and stability.
ALL NEW product combines the proven top rated performance and stability of the KneeCycle with an All Terrain front axle featuring 10 inch pneumatic wheels.
Advanced steerable knee scooter features automotive style tie-rod steering mechanism an adjustable locking handbrake and rear disc brake for maximum stability and control.
Compatible with both the right and left legs the KneeRover® HYBRID kneeling scooter offers a 3.5" thick contoured knee platform and ergonomic rubber hand grips for complete comfort.
This knee walker is lightweight and portable thanks to its removable front axle and simple folding mechanism that utilizes an easy to use thumb-release lever. Additionally these knee walkers are equipped with a free detachable storage basket and feature tool-free assembly & setup.
| | |
| --- | --- |
| Colour | Blue |
| Weight Capacity | 300 lbs |
| Product Weight | 21 lbs |
| Product Weight | 21 lbs |
| Overall Length | 300 lbs |
| Handlebar Height Range | 38" |
| Overall Height w Handle Folded/Seat Removed | 19" |
| Knee Support Height Range | 17" |
| Knee Pad | 6.5" x 12.6" |
| Front Axle Width | 19" |
| Rear Brakes | Disc brakes |
| Wire Basket Size | 7.5" x 12.5" x 8.25" |
Customers Who Viewed This Item Also Viewed