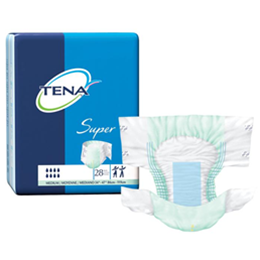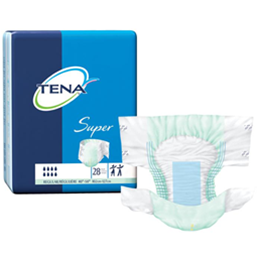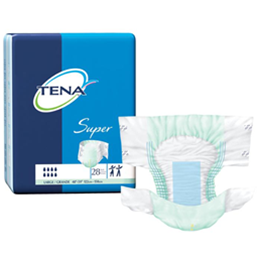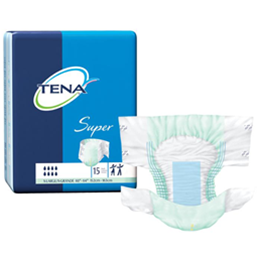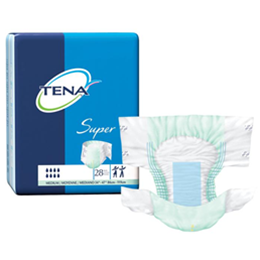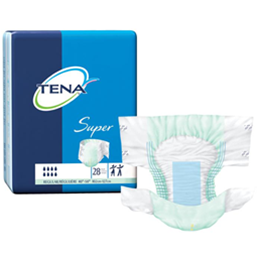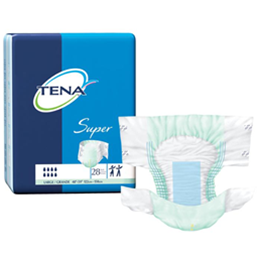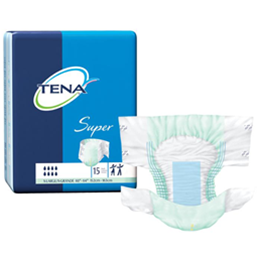 Features & Benefits:Residents with incontinence are likely to be sleep-deprived. constant checking for wetness and night changing can disrupt their already fragmented sleep which is why you should consider a product for nighttime or extended wear protection such as TENA Super Briefs for maximum incontinence protection.

Added absorbency for maximum and nighttime protection and extended wear. Maximum security against leakage and suitable for fecal incontinence.Now featuring hook tabs for unlimited refastening to ensure a secure comfortable fit around the body. Can be continually readjusted without tearing the product. TENASuper Briefsalso feature the InstaDri Skin-Caring System technology for outstanding drynesswithdual core technologythat rapidly absorbs urine and retains it away from the body. Soft nonwovenbacksheetfor wearercomfort and dignity.

INSTADRI SKIN-CARING SYSTEM improves surface dryness promoting healthier skin with a transfer layer. Dry-Fast Core technology and strategic placement of Superabsorbent microbeads.
BLUE TARGET ABSORPTION ZONE provides extra protection where needed the most to quickly lock in liquids and odor promoting drier healthier skin with dignity and discretion.

SOFT NONWOVEN BACKSHEET is gentle against the skin and less noisy providing improved comfort and greater dignity.

MOISTURE-PROOF LINING protects clothing and linen against wetness and is color coded for correct product selection.
CURVED LEG ELASTICS provide a better fit enhanced leakage protection and more comfort.
WETNESS INDICATOR alerts caregivers that the brief has been soiled and needs to be checked.
HOOK FASTENERS promote easy handling and unlimited refastenability.
PRODUCTION CODE allows for tracking of the production date and time for increased quality control.
| | |
| --- | --- |
| Medium | 67401 |
| Regular | 67405 |
| Large | 67501 |
| X | Large |