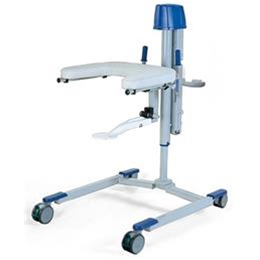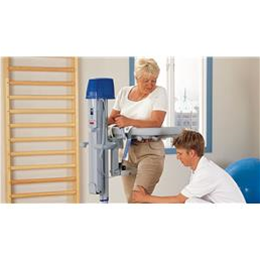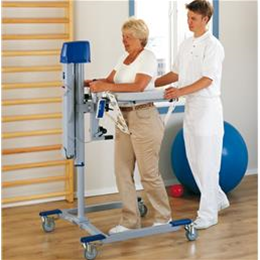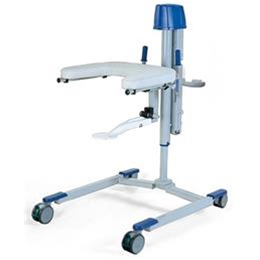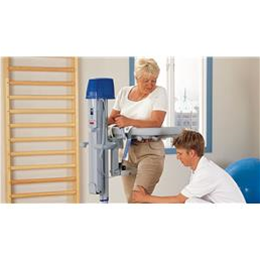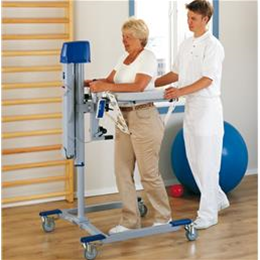 The first step is the hardest. This old proverb suddenly seems more relevant than ever for patients facing a new challenge: to regain their ability to walk.
The Walker™ is a versatile training tool for the gym treatment area or ward that provides the optimum conditions for taking that first step - a secure environment for patients and therapists alike. And it will continue to play an important supporting role every step of the way throughout the initial stages of the patient's rehabilitation and ambulation training.
Gets patients moving earlier
Physiotherapists have seen positive results with the Walker in the rehabilitation and ambulation training of patients with conditions such as dementia and confusional states Parkinson's disease stroke osteoarthritis spinal injuries herniated discs and hip and pelvic fractures. .
The emphasis is on safety in the design of the Walker giving patients the confidence to get the most out of each training session. It also enables physiotherapists to start a lot of patients' exercise programmes far earlier than normal. .
Depending on the patient's condition the Walker is suitable for both patient-led and therapist-led training. In certain cases its risk-reducing benefits could mean a reduction in the staff resources required for safe training sessions.
In addition to walking exercises thanks to its stability the Walker can also be used for exercises that focus on standing balancing and stretching and its open sides provide the added benefit of free access to the patient's hips knees and ankles.
The handset allows the therapist to stay reassuringly close to the patient
Detachable Spade seat used for lifting the patient
Safety straps for body weight reduction and to ensure patient safety
Electric or hydraulic raising and lowering eliminates the dangers of manual handling
Wheel brake for increased patient safety
Straight steering to facilitate transportation in the corridor
Adjustable handgrips
U-shaped support table that the patient to lean in
| | |
| --- | --- |
| Safe Working Load | 300 lbs |
| Lifting Stroke (battery powered) | 23.25" |
| Lifting Stroke (hydraulic) | 19.75" |
| Width | 32.5" |
| Max Length (hydraulic) | 41" |
| Max Length (electric) | 39.5" |
| Battery (removable & rechargeable) | 24 V DC |
| Table Height (hydraulic) | 30.25" |
| Table Height (electric) | 32" |
| Spade Seat Height (hydraulic) | 14.25" |
| Spade Seat Height (electric) | 15.75" |
| Product Weight (hydraulic) | 93.5 lbs |
| Product Weight (electric) | 107 lbs |