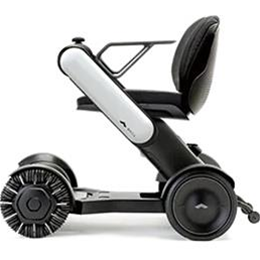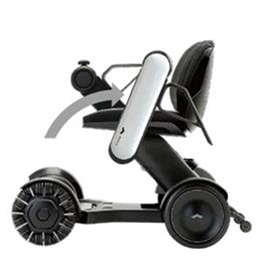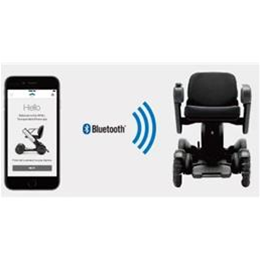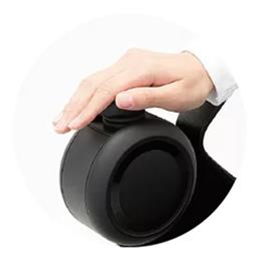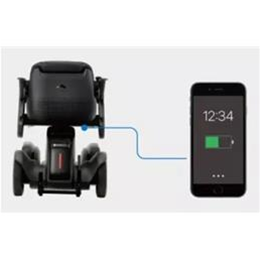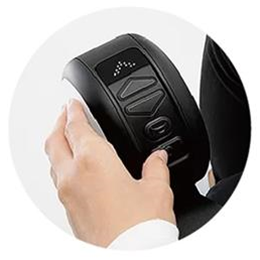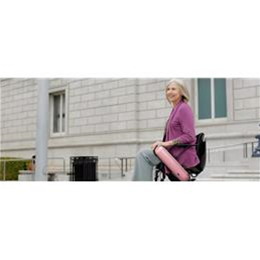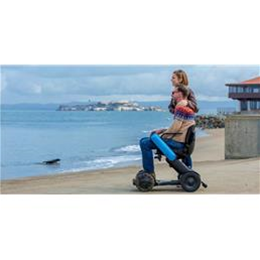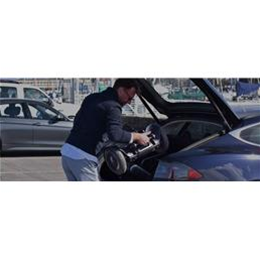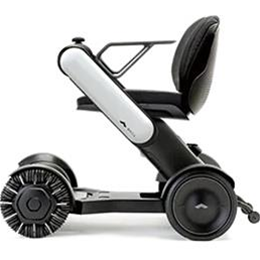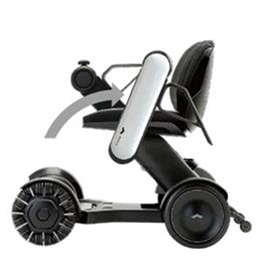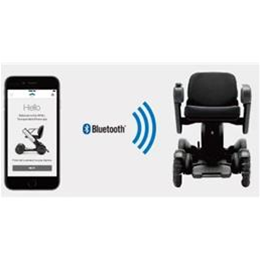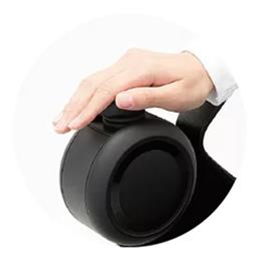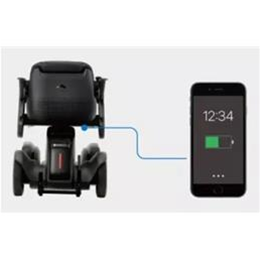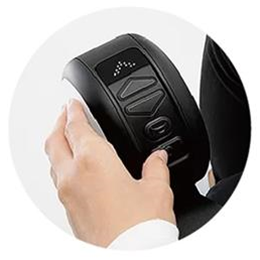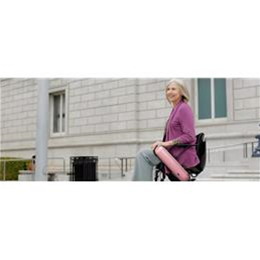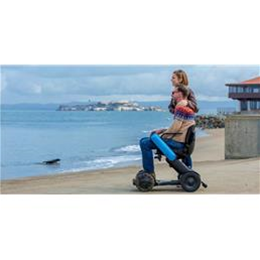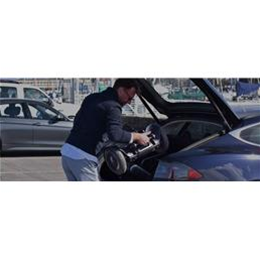 Discover a newfound freedom and desire to further explore and engage in the things you love. From outdoor adventures to indoor activities Model C (aka Model Ci) will complement your every move.
Indoors
Short wheelbase narrow frame.
Responsive controls.
Tight turns.
Outdoors
Up to 5 mph 10 mile range.
Superb stability & durability.
2" obstacle clearance.
Big Advantages In A Compact Frame
Drive across town and into your local cafe with the greatest confidence knowing Model Ci will easily power over the terrain ahead and comfortably fit into any environment.
Maneuver through tighter spaces with a significantly smaller footprint than traditional power mobility devices.
Navigate close quarters with a 45% smaller turning radius than tiller controlled mobility devices.
Travel unhindered over rough terrain with a 2.25" ground clearance.
Effortlessly climb over obstacles up to 2" in height with its two powerful motors and large front omni-wheels.
Go Out and Adventure!
Live unpredictably and go where your heart desires with Model Ci's outdoor versatility speed long range and ability to quickly disassemble to transport in any car.
Disassembles in less than 10 seconds! Just three simple steps and three lightweight components.
The Latest Technology at Your Fingertips
Enjoy greater peace-of-mind and independence and receive premium support with the embedded intelligent innovations such as the very latest in Bluetooth controls and 3G connectivity.
Use the iPhone and Android app to remotely drive Model Ci lock/unlock to keep it secure and choose a drive mode that's right for you.
Access key device information and battery health to ensure your Model Ci is operating at its best.
Charge your mobile devices with the built-in USB port.
Lock/Unlock with the optional Smart Key.
Safe & Secure
A responsive ergonomic and simple to use controller allows you to navigate your world effortlessly and enjoy all-day comfort. Keep engaged in your activities and embrace your surroundings by knowing Model Ci will provide the necessary response and feedback to keep you riding safe.
Ergonomic controller provides all-day comfort.
Device power 4 speed settings safety horn and battery life indicator easily in reach.
Voice notifications alert you when Model Ci encounters operational errors.
Footplate folds up and arms easily rotate out of the way for easy access and barrier-free use at tables.
Find Your Perfect Style
Choose from six colours and great selection of accessories to match your personal style and to enhance your active lifestyle.
Colours available: White Gold Blue Red Pink Gray Black Navy.
The Right Fit
Model Ci can be easily adjusted from the seat depth and height to the controller position (right or left drive) to fit you and create a comfortable driving experience.
Back support height back support angle controller height arm position seat angle seat depth & foot support height are all adjustable.
| | |
| --- | --- |
| Driving Range | Up to 10 miles |
| Max. Speed | 5 mph |
| Incline Capability | 10 degrees/17.6% |
| Turning Radius | 29.9" |
| Obstacle Clearance | 2" |
| Ground Clearance | 2" |
| Max. Weight Capacity | 250 lbs |
| Device Weight | 16" seat |
| Device Width | 16" seat |
| Device Length | 38.8" |
| Front Wheel Diameter | 9.8" Omni |
| Rear Wheel Diameter | 10.5" |
| Charging Time | ~5 hours |
| Battery | Lithium |
| USB Port | Single |