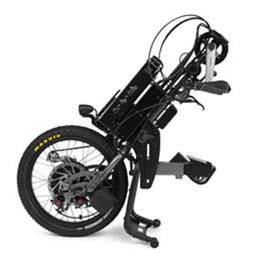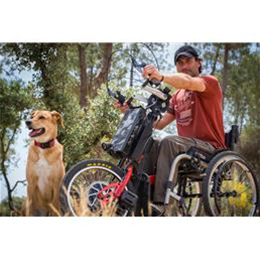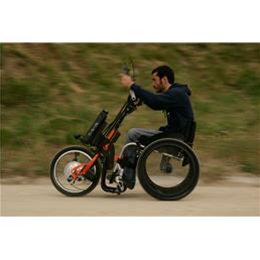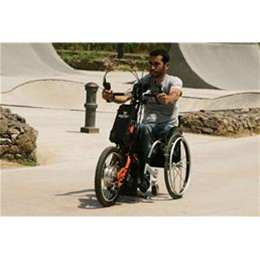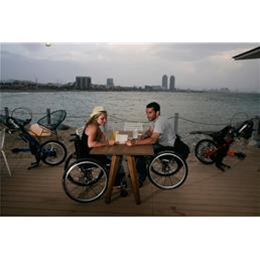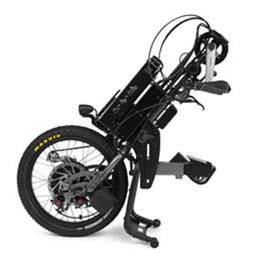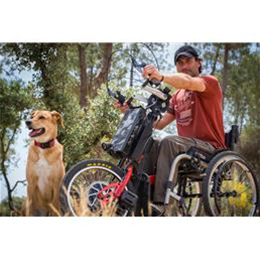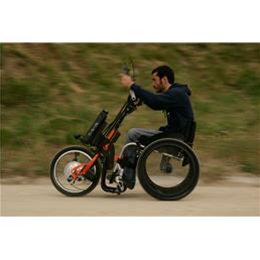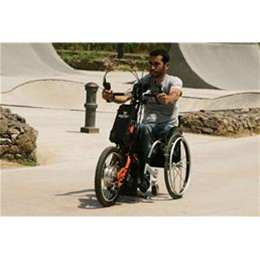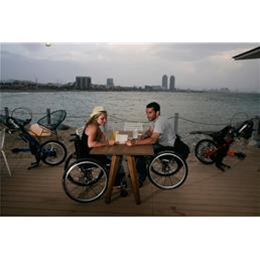 The BATEC HYBRID add-on handbike brings together in a single product the technology of the BATEC ELECTRIC and the BATEC MANUAL handbikes to offer the equivalent of an electrically assisted bike. The power of its motor will give you the push you need whenever you require a bit of assistance.
Thanks to its narrow turning angle it will enable you to explore the streets easily and to enjoy the experience even in the shortest journeys. In your free time it will become in your perfect ally for practising sport wherever you like: forest trails paths hard-to-access villages cycling lanes etc.
And of course whenever you like you can simply disconnect your Batec handbike and enjoy the comfort of your manual wheelchair for certain environments such as restaurants or your own home thanks to the BATEC EASY-FIX anchor system.
Whenever you like you can disconnect the Batec add-on handbike in less time than it takes a person with no disabilities to get on or off a bike or motorbike. Even users with very severe disabilities can disconnect and connect our handbikes autonomously.
Every Batec handbike is also available in a quad version.
Please contact us for pricing & more information on Batec handbikes.
Customers Who Viewed This Item Also Viewed