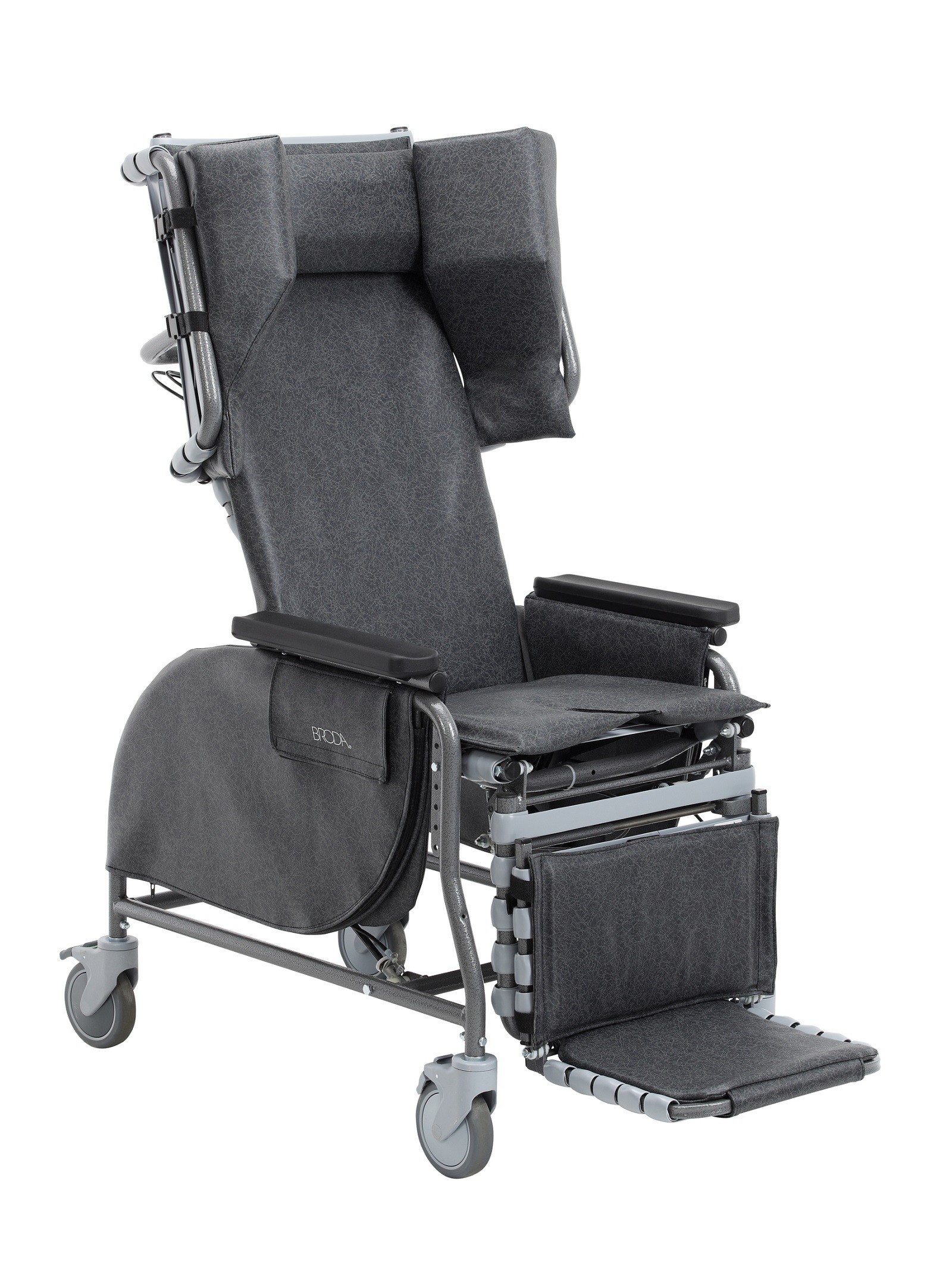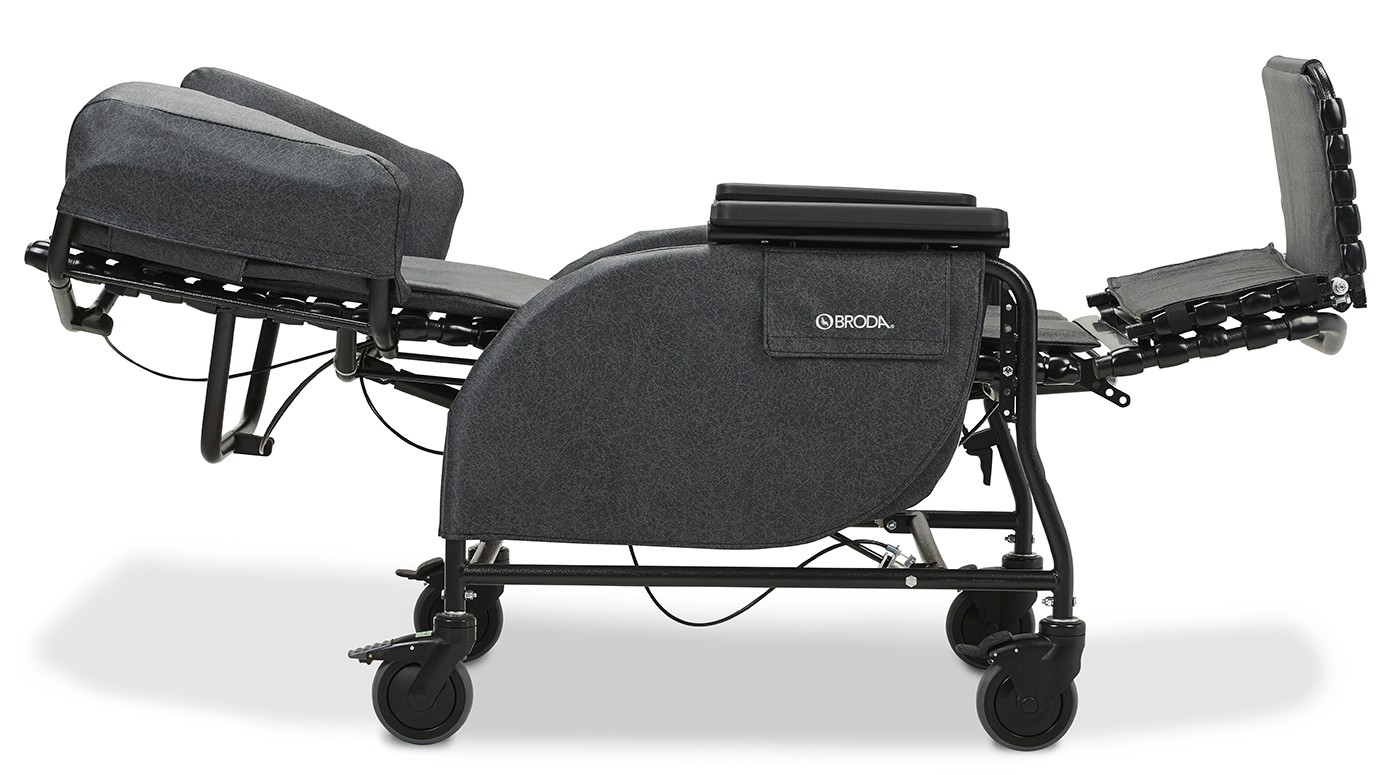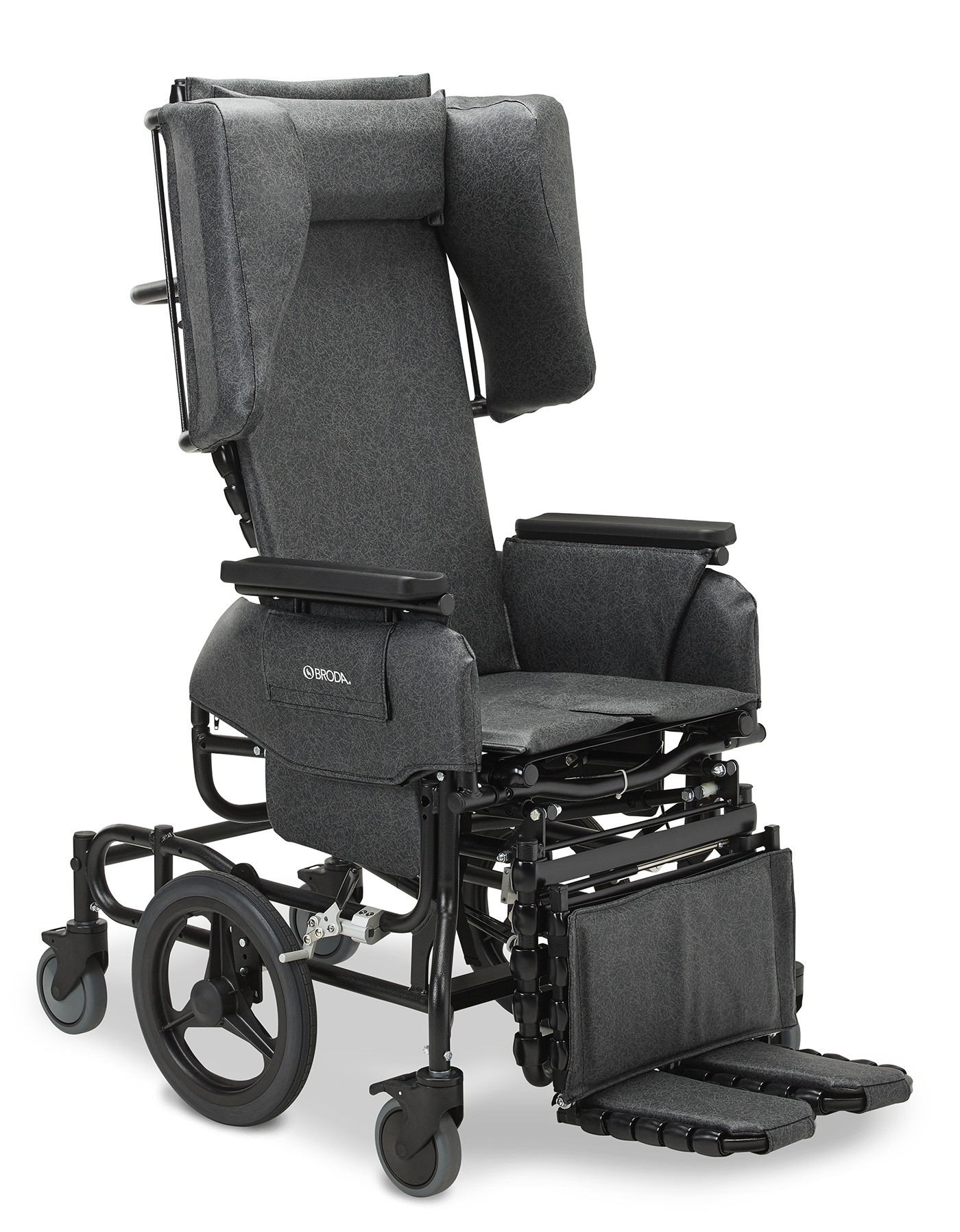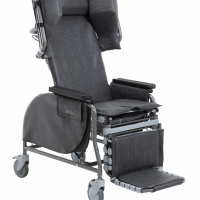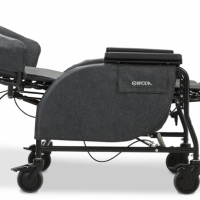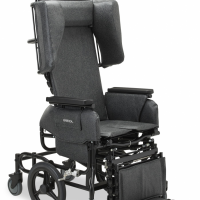 Broda's Midline Positioning Wheelchair offers full tilt-in-space and recline functionality with key features that accommodate varying levels of care. With up to 38˚ of adjustable tilt-in-space and up to 90˚ of adjustable back recline, it provides therapeutic pressure relief aiding in the treatment of conditions such as pressure ulcers, pressure injuries, edema, and postural deviations. Broda's unique Comfort Tension Seating® system provides pressure redistribution and airflow for increased sitting comfort and support.
With industry-leading features and functionality such as 38˚ of adjustable tilt-in-space seating, 90˚ of adjustable back recline, height adjustable arms and Trendelenburg capability, the Midline Positioning Wheelchair aids in treating multiple conditions for varying levels of care. Adjustable, removable upper lateral supports combined with tilt and recline provide exceptional positioning and support decreasing postural deviations such as head drop, lateral lean and slumping as well as decreasing falls.
The Midline Positioning Wheelchair provides a 350lb weight capacity and industry-leading 10-year warranty on side frames and cross members. Customizations are available to accommodate complex seating needs.