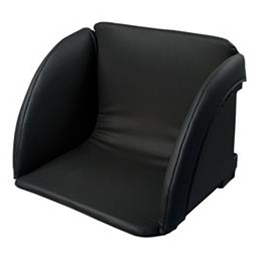 Easy angle adjustment from 90 degrees to 160 degrees with a single screw.
Lightweight durable aluminum shell.
After drilling mounting holes in footbox bolt on to chair for permanent placement.
All surfaces and edges are foam padded for added comfort.
Comes standard with Comfort-Tek cover.
All widths are 11 long x 11 high.
Available for 14 16 18 & 20 wheelchairs.