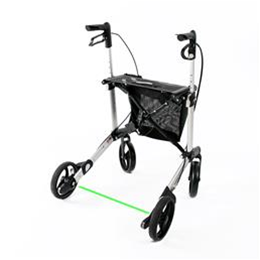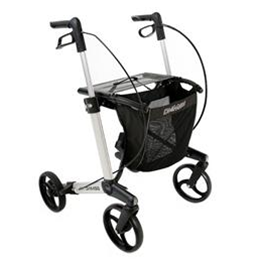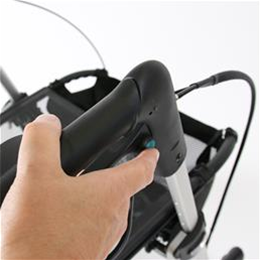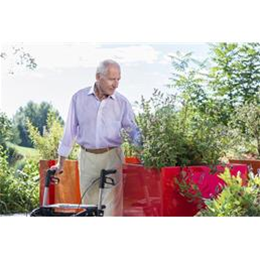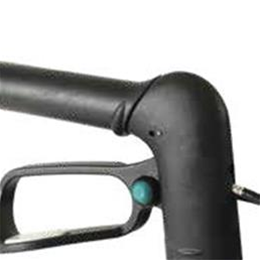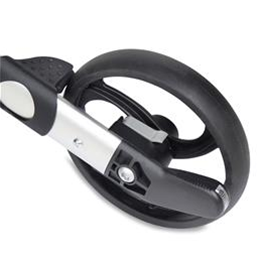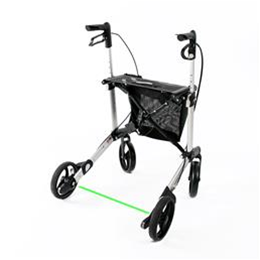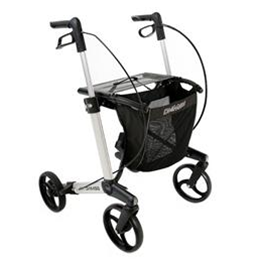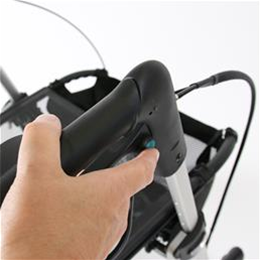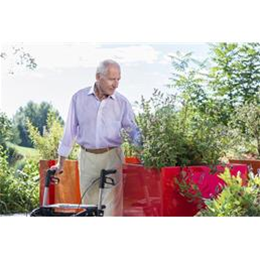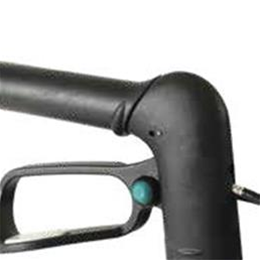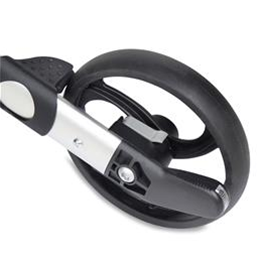 Some people need a little extra help to be able to walk safely. If you've Parkinson's disease you may be one of those people. We've developed a rollator with you in mind with features that are fully tailored to your particular needs. With the Gemino 30 Parkinson you'll get out and about safely - and with confidence!
Features
Adjustable slowdown brake promotes a steady walking pace
The lightweight Gemino 30 Parkinson rollator is fitted with a slowdown brake which provides additional resistance and helps you walk at a steady pace. Need more or less resistance? The level of resistance can easily be adjusted to your specific needs.
Increased safety with reverse braking system
The reverse braking system is another great feature of the Gemino 30 Parkinson: The rollator immediately stops moving once the brake is released. This increases safety for you if you experience 'freezing' while walking - when it feels like your feet are glued to the ground.
Laser device helps you overcome freezing
A laser line can help you to get going again if you freeze. With this special rollator you can activate a laser line by pressing a button on the push handles. Through concentrating on the line that appears on the ground you can then step over it - and get moving again.
100% Gemino rollator
The Gemino 30 Parkinson 'medical rollator' is available in 2 frame sizes (30 and 30M). And of course it offers you all the benefits of our award-winning Gemino 30 rollator. 100% comfort safety and design. With a wide choice of stylish and practical accessories for easy personalization.
| | |
| --- | --- |
| Weight Capacity | 286 lbs |
| Handle Height | 31 |
| Seat Height | 24.4" (Gemino 30) / 21.7" (Gemino M) |
| Total Depth (back to front) | 26.6" |
| Total Width | 23.6" |
| Total Weight | 17.2 lbs (Gemino 30) / 17 lbs (Gemino 30M) |
| Turning Radius | 33.1" |
| Colour | Silver Grey |
Customers Who Viewed This Item Also Viewed