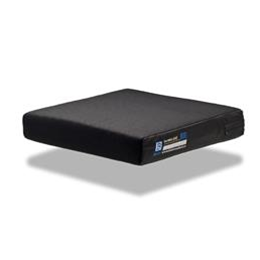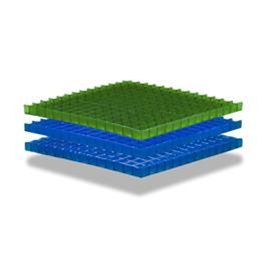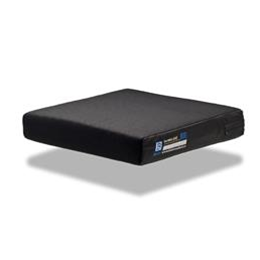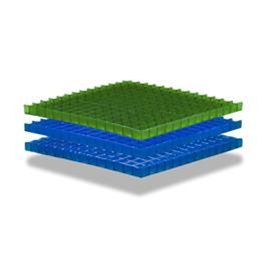 The Geo-Matrix Gold cushion is often used in long-term care where frequent cleaning is required. The Gold cushion provides maximum pressure redistribution for people with high risk of skin breakdown and/or existing wounds; limited mobility and/or postural control; and people who are incapable of re-positioning themselves.Two layers of 1 high Blue gel and one layer of 1 high Green gel.
Meticulously engineered wheelchair cushions that do not require calibration with no risk of punctures or leaks.Optimal comfort skin protection function and durability.For use at home in hospitals and long-term care.
Our Geo-Matrix seating system offers people the ability to sit longer without discomfort. The innovative gel and gel/foam layers effectively manage pressure with enhanced immersion qualities. Blood flow is increased and peak pressure points are minimized because Geo-Matrix gel columns share the pressure load from bony prominences which increases the footprint and inherently decreases pressure. This stimulates wound healing and reduces the risk of pain-related problems and skin breakdown.
The innovative Geo-Matrix seating systems also provide these unique benefits:
Gel layers and covers that can easily be disinfected and even machine-washed
Proven pressure redistribution to prevent skin breakdown and heal existing pressure ulcers
Worry-free comfortno risk of punctures flattening failing or inflation issues
Temperature-proof Geo-Matrix gel does not harden in cold or capture/retain heat
The dry-polymer closed-cell construction ensures no risk of the migration leaking or oozing hazards posed by air- or fluid-filled products
Gels vibration dampening qualities absorb vibration reducing associated fatigue.
| | |
| --- | --- |
| Covers | Incontinent outer, wipeable moisture |
| Height | 3" |
| Standard Sizes | 16 |
| Custom Sizes | Available |
| Weight Capacity | 250 lbs |
Customers Who Viewed This Item Also Viewed