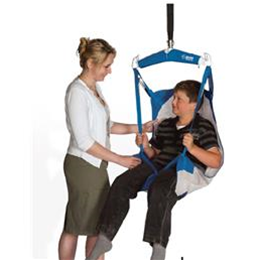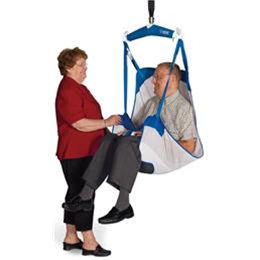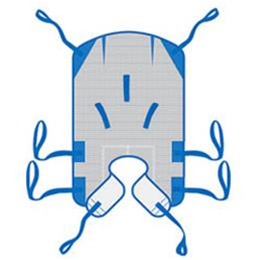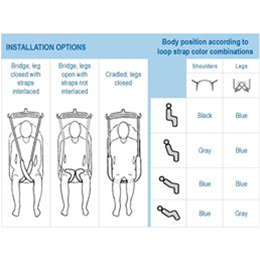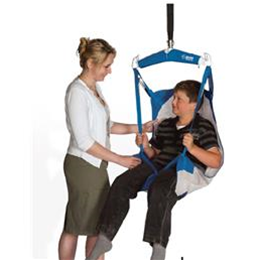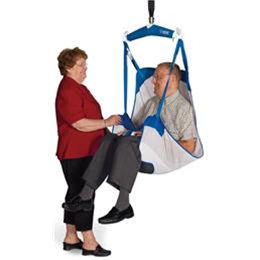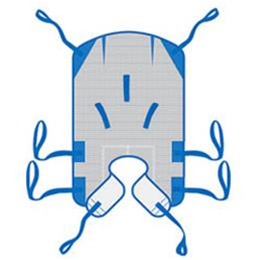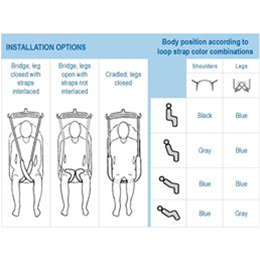 The ErgoFit® Hammock sling is designed to be used with ArjoHuntleigh ceiling and floor lifts. The sling provides full head and neck support and double padding in the thigh region for comfort. The quick drying mesh fabric makes it ideal for bathing as well as general transfers. A six straps option is available.
General Characteristics
Guarantee against manufacturing defects: 1 year
Maximum loading capacity: 600 lb / 272 kg / / 42.83 st
Positioning handles at the back to help with transfers and adequately position the patient above a chair to simply and quickly transfers from a sitting to an inclined position and to help pivoting the user.
Machine washable; easy to care for and clean.
Double padding in the thigh section with ultra flexible nylon/polyester which prevents skin irritations. Easily installed on a person already sitting or lying down.
Strong nylon & polyester straps allowing the person to be in a sitting semi-inclined or inclined position.
User positioning system based on the color of the straps.
Straps especially designed for the legs prevents falls and allows the adjustment and positioning of the legs.
Additional head support for better comfort.
| | |
| --- | --- |
| Weight Capacity | Small |
| Width | Small |
| Length | Sm |