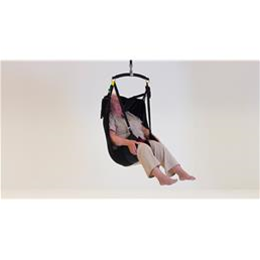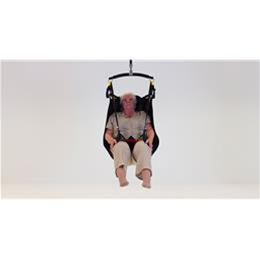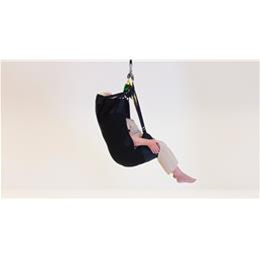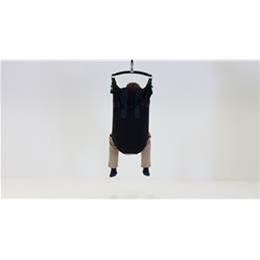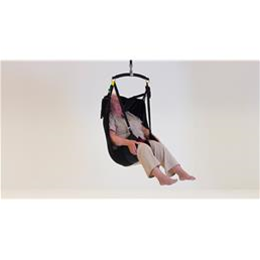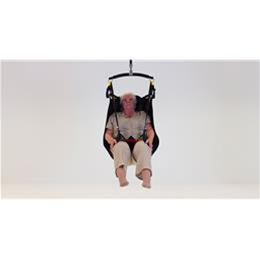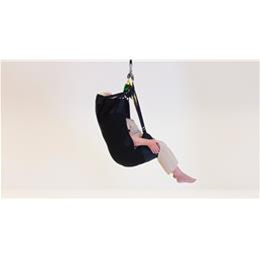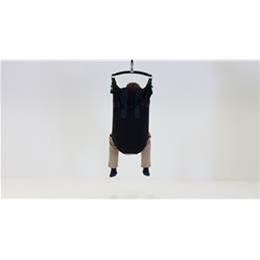 Silvalea's In-situ Deluxe Leg sling has been specifically designed to provide full body support on transfer and offer good hip thigh and full femur support. This sling comes with an integral head support with removable support bones. This loop fixing sling has detachable tapes for greater comfort In-situ.

The Deluxe Leg sling can also be ordered with additional waist or chest support. Optional hip tapes can be added to provide additional support to the hip area and can help to reduce pressure from behind the knee.

This is a divided leg sling easy to apply with low-friction fabric to leg areas.

Soft binding as standard across our In-situ range for greater user comfort.

Once the patient has been transferred this sling can be left In-situ subject to an appropriate risk assessment.

Available in two material types:
Silva-Superfine®PLUS - High performance fabric offering superior comfort. SUITABLE FOR BATHING.
Silva-Superfinewith COOLMAX®fabric - COOLMAXfabric is designed to move moisture away from the body and enhance fabric drying rate thus keeping users feeling cool and dry. SUITABLE FOR BATHING.

Wash at 71C
Tumble dry low heat(max 50C)
Disclaimer:Adding additional support options such as hip tapes chest supportorwaist supportetc. meansthatyour purchase will be adapted specifically for yourownuse and as such we do not accept returns/cancellations on these items unless they have arrived damaged or are faulty. Please check carefully before selectingany additions and refer to our returns policy for further details.