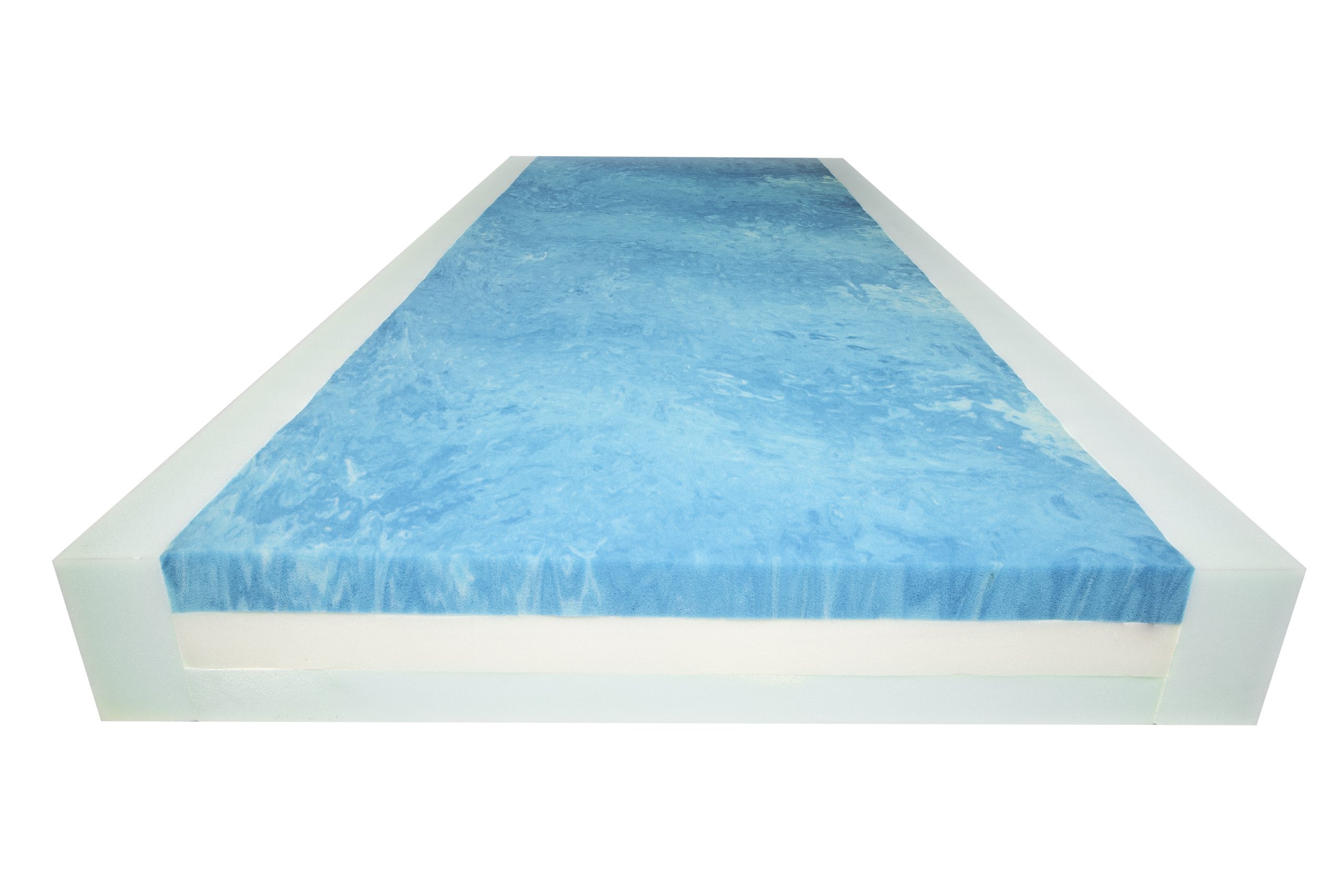 This mattress is used for the maintenance of skin health; people with some degree of mobility and who have lower risk of skin breakdown.
This mattress combines the comfort and pressure reduction of memory foam with the durability and temperature regulation of gel. It features a dual-density foam base for added immersion and support and a foam border for aiding in transfers and ADLs. The two-inch topper is made of gel-infused memory foam, manufactured in a unique process to deliver unparalleled comfort and wound prevention. The gel infusion controls the temperature retention qualities of the memory foam, reducing body heat and decreasing perspiration, which reduces the risk of skin maceration.
| | |
| --- | --- |
| Cover | 4 way stretch, antimicrobial, fluid-proof |
| Height | 6" |
| Standard Sizes | 36" x 80" |
| Custom Sizes | Widths: 39", 42", 48", 54", 60" |
| Weight Capacity | Max. 350 lbs / custom 500 lbs upon request |
Dual density foam base and firm side bolsters with a 2" gel infused memory foam topper.
By infusing gel into the memory foam, we can reduce the temperature of the memory foam up to 12 times.
Incorporated foam perimeter to aid in transfers as well as ADLs.
The Infusion provides the great comfort and protection without the risk or worry associated with a powered surface.
Customers Who Viewed This Item Also Viewed