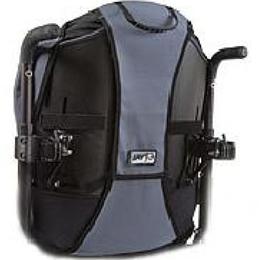 From the active to the elderly the new Jay® J3 Back features the most versatile hardware package flexible positioning system and all-in-one package that we've ever created. The J3 Back is dedicated to eliminating compromises such as: towel bars that interfere with the mounting hardware backrest contours that fail to match the user or even back heights that are too tall or too short. J3 supplies multiple solutions with one product. Now more than ever "We've got your back."


A Multitude of Shapes Sizes and Widths
The J3 Back is designed with a variety of contour depths support heights widths ranging from (12" to 26") and support shapes to fit almost every user. This incredible range eliminates compromises and guarantees a correct fit almost every time. The variety of options and the multi-adaptable mounting hardware options make the days of fishing through stacks of order forms obsolete. One back one fit one order form. It's that simple.