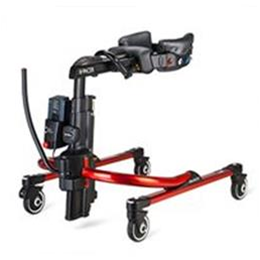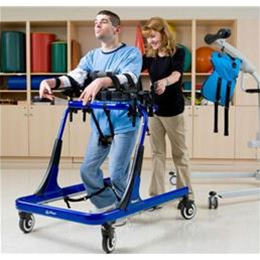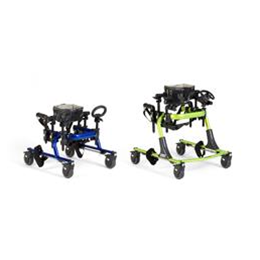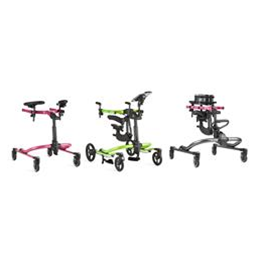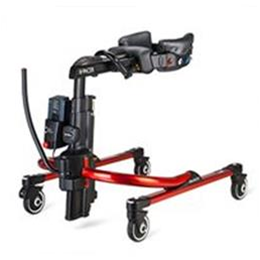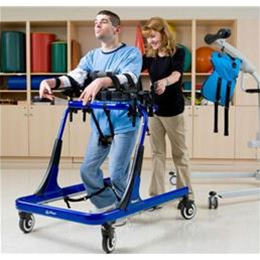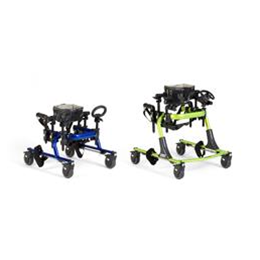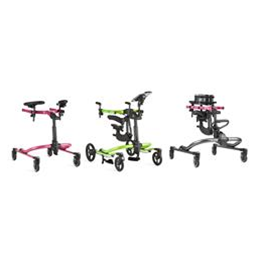 Walking is a complex function. When we talk about dynamic gait training we refer to the often unobserved but significant shifts of body and weight that occur in typical gait patterns. In the therapy community there is a growing consensus that a well-positioned pelvis in combination with dynamic movement is critical to successful gait training. A specialized gait trainer like the new Pacer helps achieve this proper positioning and provides the dynamic weight-bearing and weight-shifting needed for a more natural gait pattern and easier stepping.
The New Pacer
It's a system comprising an upper frame with a choice of bases to accommodate clients with a broad range of abilities in a variety of settings. Everything about Rifton Pacers encourages progress for clients so nothing stands between them and the places they want to go. And like all of our products the new Pacer comes with the quality and dependability you rely on from Rifton.
How To Buy
Measure to determine the size of frame needed.
Select the colour & appropriate frame & bases.
Choose the accessories you need.
Frames & Bases Options:
Upper frame - choice of dynamic or standard
Standard base - with or without odometer
Utility base (larger wheels) - with or without odometer
Treadmill/stability base - standard or wide
Optional Accessories:
Arm supports
Hand brake for utility base
Hand loops
Chest prompt
Multi-position saddle
Pelvic support
Hip positioner
Hip positioner pad
Thigh prompts
Ankle prompts
Additional handholds
Communication tray
Attendant guide bar
Rifton accessories tote
| | |
| --- | --- |
| Dynamic Upper Movement (all sizes) | Vertical |
| Max Working Load (large) | 200 lbs |
| Max Working Load (XL) | 250 lbs |
| Max Working Load (medium) | 150 lbs |