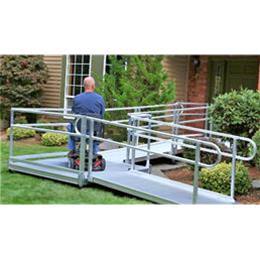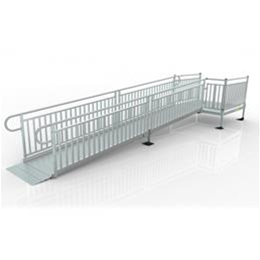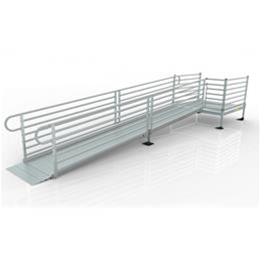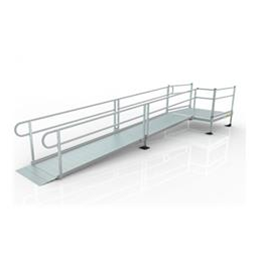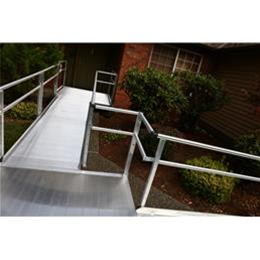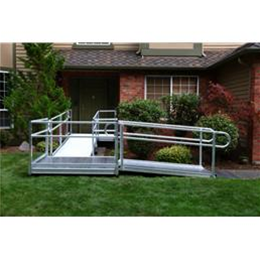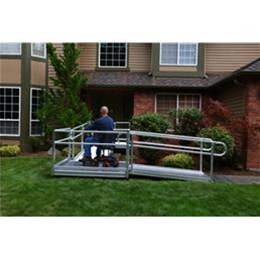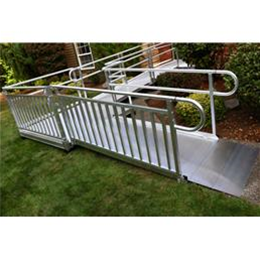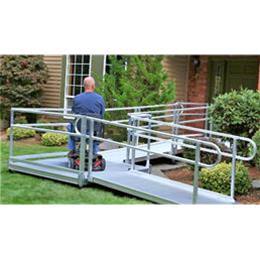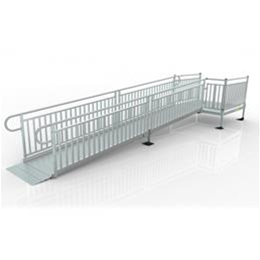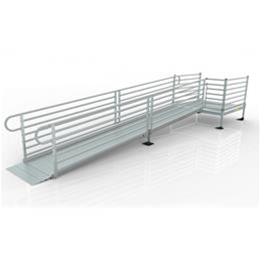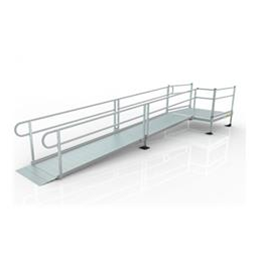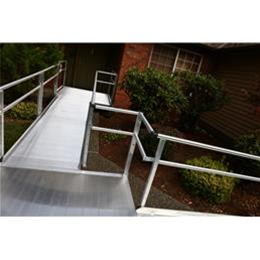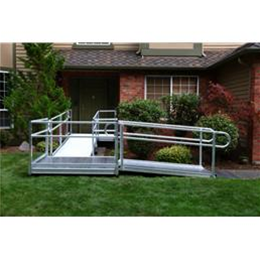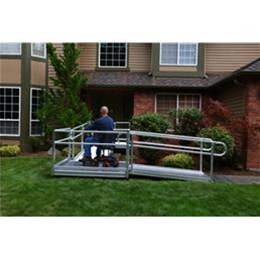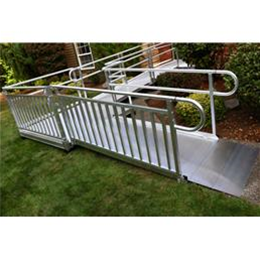 Sale prices vary depending on length, handrails, platforms etc. Installation extra. Please contact us for a free in-home estimate. View more
The PATHWAY® 3G Modular Access System provides the safest fastest and most efficient solution to your accessibility needs. It's unique features including universal components and interchangeable surface and handrail options make it an excellent choice when your residential access requirements extend beyond the scope of a portable ramp. Durable dependable an American made the PATHWAY 3G offers customizable solutions to suit the functional and aesthetic requirements of your home. If your needs change the PATHWAY 3G can transition with you.
This American-made modular system consists of ramps stairs and platforms all of which may be combined and configured in a variety of ways to provide a customized fit to your home. The system is made of durable aluminum and comes complete with our lifetime warranty. Power coating options are also available.
Infinite Configurations
The Pathway 3G Modular Access System allows for infinite modular ramp and platform configurations creating safe and seamless access for both standard and unique entryways. Ramp lengths from 2'-8' and platform sizes up to 8'x5' enable you to overcome any access challenge at your home.
Durable and Safe
The Pathway 3G Modular Access System is made of high-strength aluminum which will not deteriorate in the outdoor elements and features a slip-resistant surfaces that maintains traction in any weather condition. Sides are finished and flush with no hazardous nuts or bolts protruding into the usable ramp area.
Superior Surface Options
Choose from three surface options - solid expanded metal and perforated to meet your needs. The solid option features an extruded tread surface with raised ribs to provide exceptional slip-resistance. Expanded metal utilizes diamond-shaped openings to allow multi-directional traction and reduced surface accumulation. The perforated option starts with our popular solid surface tread and adds stamped (punched) holes to provide increased drainage and a functional architectural design.
| | |
| --- | --- |
| Weight Capacity | Ramp |
| Weight Capacity | Platform |
| Weight Capacity | Stair |
| Standard Widths | Ramp |
| Standard Widths | Platform |
| Standard Widths | Stair |
| Standard Lengths | 2', 3', 4', 5', 6', 7', 8' |