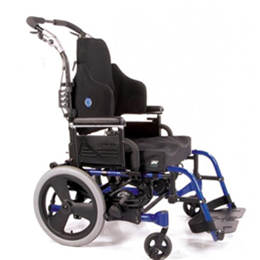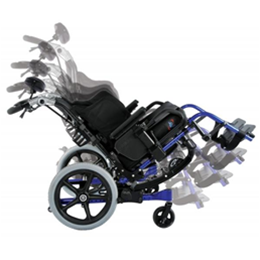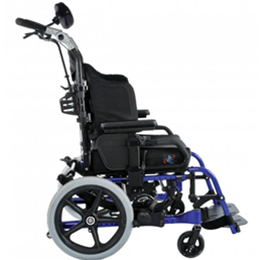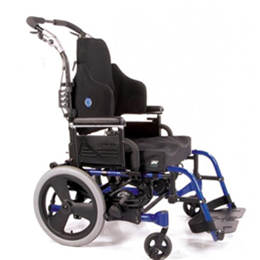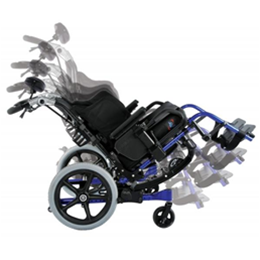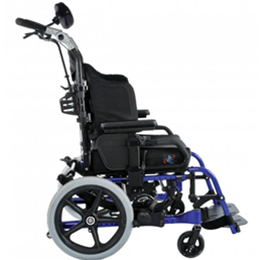 The Quickie IRIS utilizes a rotational tilt-system. Instead of tilting the seat frame from an outside pivot-point the Quickie IRIS actually rotates the seat frame around the users center-of-gravity. This rotational system provides the shortest possible wheelbase without compromising stability. It also insures a smooth and controlled rotation.
The 60 Tilt Advantage The Quickie IRIS features three tilt ranges: -5° to 50° 0° to 55° and 5° to 60° . As the seat frame rotates past 45° a significant amount of pressure transfers from the seat to the back. By providing up to 60° of tilt the Quickie IRIS insures that the majority of pressure is removed from the ischial tuberosities.
The Quickie IRIS has extensive built-in adjustability. The chair frame can expand from 14" -22" in width and 15" - 22" in depth changing only four small parts. This vast range of built-in adjustability provides a precise center-of-gravity adjustment without replacing large frame-assemblies.