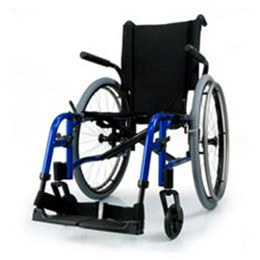 The Quickie® QXi is a durablelow-maintenance wheelchairframe that is perfect for the person looking for simplicity longevity and Quickie's most popularoptions at the right price.
The QXi is a durable ultra-lightweight folding wheelchair featuring quick and intuitive adjustments. The axle assembly armrests footrests caster housing and anti-tip tubes all utilize innovative technologies that significantly reduce adjustment and setup time.

The rapid-adjust axle plate system was created to allow technicians to quickly adjust center-of-gravity seat-to-floor height camber and wheel spacing - Each adjustment can be made in less than a minute. This helps make chair delivery and setup a fast hassle-free process for everyone involved.