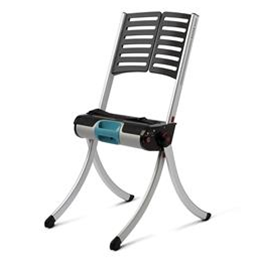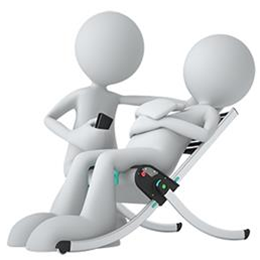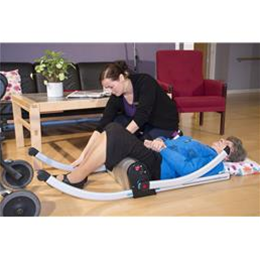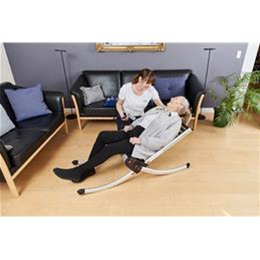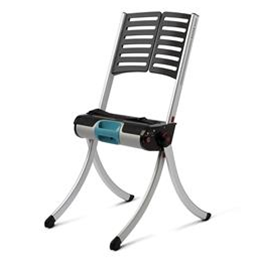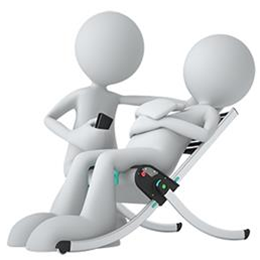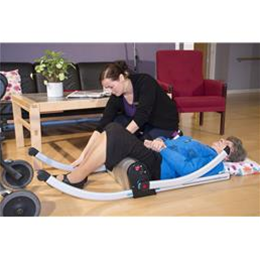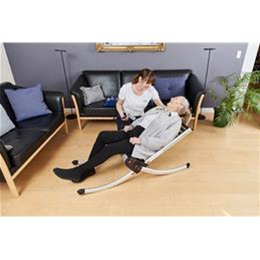 Raizer is a simple battery operated mobile lifting chair that helps a fallen person up to an almost standing position within a few minutes. Raizer can with ease be assembled and operated by only one assistant and does not require any physical effort besides a supportive hand.
A person who has fallen and can not get up again is raised comfortably up to a sitting or almost standing position in a way that supports the entire body throughout the process. This way of lifting shows consideration for the importance of being helped up in a dignified and safe way.
Mobile lifting chair for transfer from floor to a sitting or standing position
Minimal physical effort for the assistant
Both citizen and assistant can feel safe in the process
Easy to transport in 2 light bags
Assembly prior to operation: max 3 minutes
Comfortable and safe for the person on the floor
Battery capacity: approx. 100 transfers before charging
Cleaning-friendly
Ergonomic benefits
Raizer the state of the art lifting chair is used by personnel in home care as well as for ambulance services and all personnel working with lifting and moving of individuals with reduced mobility in general. The helper can without assistance handle the Raizer and the person on the floor with minimal physical effort thus lifting and moving don't put the assistant's back arms etc. at risk.
Easy to transport
Raizer is to be disassembled after use and thus easily transported and used anywhere and in any situation. This innovative aid for lifting and moving allows the assistant to help a fallen person to sit or stand in a few minutes (including the assembly) from arrival on site.
Simple handling
Raizer is carried disassembled to the place where it is to be used and is battery operated via a remote control.
| | |
| --- | --- |
| Weight Capacity | 330 lbs |
| Seat Width | 18.5" |
| Seat Depth | 8.6" |
| Battery Capacity | Approx. 100 transfers before charging |
| Assembly Prior To Operation | Max. 3 minutes |