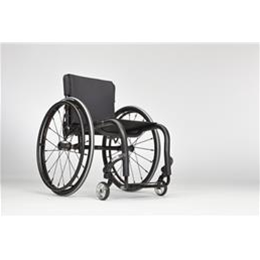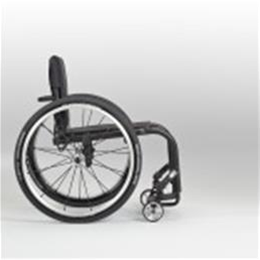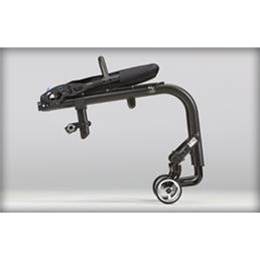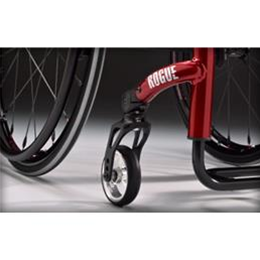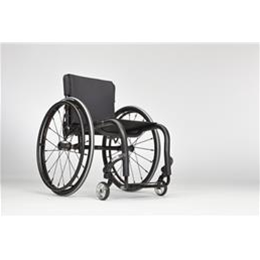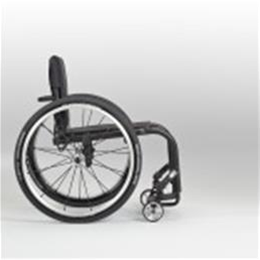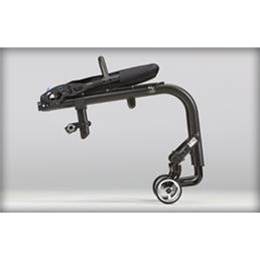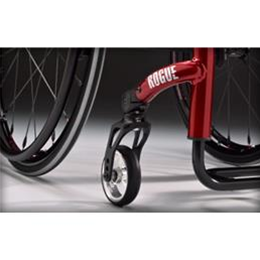 TheRogueexperience introduces you to state-of-the-art design innovation that lends itself to the highest level of responsiveness and rigidity than has ever been felt before. You will be riveted by the level of responsiveness and precision handling felt with every turn with every push. Quality construction and finite adjustment ensures that it can fit the needs and ambitions of the person using it. At 10.6lbs theRoguemoves with you around every corner and across ever street with minimal effort.
Ultra Responsive Ride
You will not feel anything else like it. Strategically designed with oversized 13/8" 7000 series the Rogue has the ideal combination of vibration dampening and rigidity. It the most responsive rigid frame ride on the market today. Minimalist in everything but the tubing the Rogue catches the eye.

Extreme Lightweight
Incredibly light at 10.6 lb. (transport weight) Rogue conserves your energy and the integrated locking back mechanism makes transportation easier than it has ever been before.

Spinergy Backrest Release Cable
Only on the Rogue do you have the ability to customize your chair with one of 8 different color options available at no charge. Each cable is made with patented Spinergy spoke technology. 30000 fiber strands inside each cable ensure it will not become loose or stretch over time.

RP Tuning
It is the only indexed caster adjustment system that gives a perfect alignment for everyone at any seat angle. The modified rack and pinion gear is infinitely adjustable over any range and can be adjusted while the chair is occupied. There are no small components to take apart and put back together. It is as simple as tightening and loosening a screw. It is called RP Tuning. And only Rogue has it.

Tower And Side Frame Adjustment System
Sleek and simple design lends itself to look like a full on custom rigid chair. The adjustment is hidden in the clamping tower system. The towers have a minimalist oval profile so they are not only lightweight and highly durable constructed out of 6061 aluminum but they are discreet and customized to order to achieve the perfect height. The clamping system has adjustment hidden on the inside of the frame so you don't see it until you need it.

Recognition. Protection.
The new redesigned and enhanced Rogue badge is a brushed aluminum badge that adheres to the front wing to protect your chair against dings scratches and the every day.

Wheelchairs Are About Wheels
Rogue offers Ki Mobility's full line of specially designed Ki spoke wheels with precision machined hubs and hard anodized handrims. Utilizing straight pull spokes this wheel promotes a stiffer and stronger wheel while the hard anodized handrim is resistant to scratching so they keep that "NEW" look longer. We also offer the full array of industry standard wheels and casters such as Spinergy Natural Fit Frog Legs and Topolino.

Mags Can Be High Performance Too
Ki Mobility proudly offers the ultra-sleek and lightweight X-Coretmmags. These wheels have far greater stiffness and rigidity than conventional mags while keeping the weight to only 1 lb. more than spokes. Now available in 20" and 24" and coming soon in 22".
| | |
| --- | --- |
| Weight Capacity | 275 lbs |
| Transport Weight | 10.6 lbs |
| Seat Width | 12" |
| Seat Depth | 14" |
| Front Seat Height | 13.5" |
| Rear Seat Height | 12.5" |
| Camber | 0°, 2°, 4°, 6°, 8° |