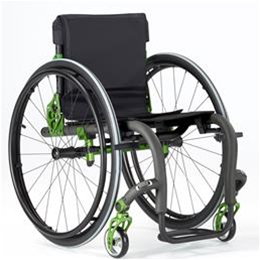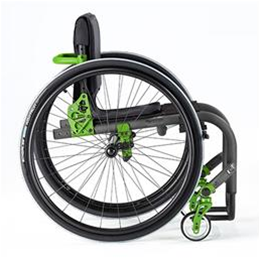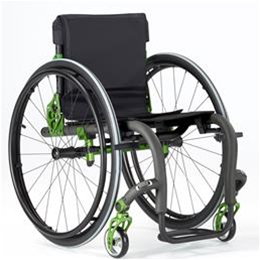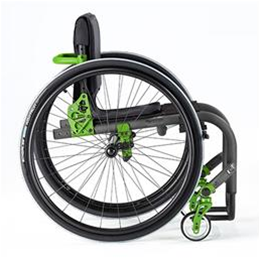 Rogue XP is the ultimate performance chair; encouraging you to embrace your personal style at the age when you care the most. It gives you the necessary built-in growth; no need to compromise fit function ride or style.
Focus your effort on pushing your limits... not your chair.
Creative Freedom
Rogue XP is your blank canvas giving you the freedom to choose your frame accent release cable and wheel color. Whether you're unique chic edgy or minimalistic... create your ID with Rogue XP.
Growth
Rogue XP provides maximum adjustment and growth ability so fit function and ride are optimized. With expanders Rogue XP can be grown up to 3" in width. The depth adjustment is predetermined by you on the order form with the option of up to 3" of additional growth. Rogue XP is offered in widths of 10"-18" and depths of 10"-20".
Integrated Swing-Away Armrests
The new Integrated Swing-Away Armrests move with the backrest when adjusting or growing Rogue XP. This system offers a clean streamlined look with an efficient adjustment system. The integrated design incorporates independent angle adjustment allowing you to achieve ideal backrest and arm positioning.
Ride
Rogue XP is designed with 1 3/8" 7000 series aluminum to provide a durable ultra-lightweight solution that meets the active lifestyle needs of young adults. This is the perfect combination of rigidity and reduced vibration dampening to give you an ultra-responsive ride never experienced before.
Adjustable Dynamic 5th Wheel
The adjustable Dynamic 5th Wheel allows you to adjust both the range and spring rate giving you peace of mind while learning wheeling skills and maintaining your stability when riding Rogue XP. Be dynamic. Removable.
Transporting
Whether you're climbing into the driver's seat or hitching a ride with friends Rogue XP's locking back mechanism and 11.6 lb. transport weight makes it simple.
Spinergy Release Cable
As a signature feature on the Rogue line you will only find the Spinergy Backrest Release Cable at Ki Mobility. This bold feature is part of our locking backrest. The Spinergy Backrest Release Cable comes in eight different colors. Whether you want to match your Rogue XP or use it as a 'pop of color' you will be sure to find a color to match your ID.
Recognition. Protection.
The recognition and protection you've come to know from the Rogue is integrated into the design of Rogue XP. The new redesigned and enhanced Rogue badge is a brushed aluminum badge that adheres to the front wing to protect your chair against dings scratches and the every day.
Maxx Performance Spoke
Maxx Performance is our new spoke wheel that offers performance and style without a high price tag. It features eighteen radial spokes and a high flange hub that result in increased rigidity for a more responsive better performing wheel. The heightened level of responsiveness combined with a lightweight design give the rider the most from every push. Constructed with a 6061 series aluminum rim and straight steel spokes with a durable black satin finish for a look and feel that is anything but standard.
| | |
| --- | --- |
| Rear Seat Height | 11.5 |
| Camber | 0, 2, 4, 6, 8 degrees |
| Weight Capacity | 200 lbs |
| Seat widths | 10 |
| Seat depths | 10 |
| Front Seat Height | 13.5 |
| Transport Weight (w/o armrests & rear wheels) | 11.6 lbs |
Customers Who Viewed This Item Also Viewed