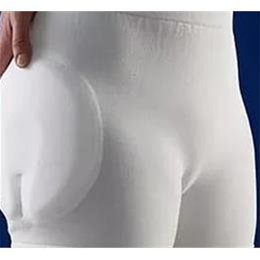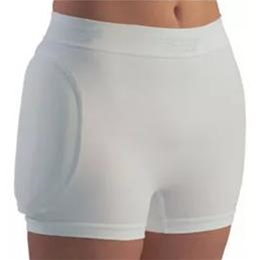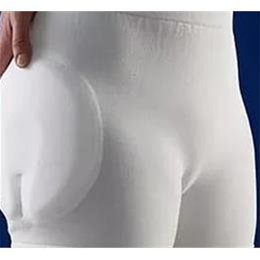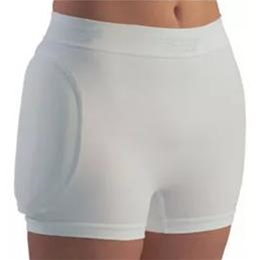 Safehip Hip protection helps prevent hip fractures.
People who have suffered a fall – or who are at risk of falling – can benefit from effective hip protection.

Hip fractures are the main reason why people are referred to a nursing home. What starts out as an innocent fall may lead to an operation a long stay in hospital and an increased demand for professional care. In addition 30% of all people who suffer a hip fracture die within 2 years.
In other words hip fractures are expensive for patients in terms of quality of life and for society in terms of financial costs.
A growing number of elderly people indicates a future rise in the occurrence of hip fractures. Worldwide it is estimated that the number of hip fractures will increase from 1.66 million into 2.6 million in 2025 and 6.26 million in 2050.

Hip protection should be seen as an extra possibility of security that contributes to the user's own safety on the same level as seatbelt lifejacket or motorcycle helmet. Hip protection reduces the risk of serious injury saves money and can also improve quality of life by promoting a sense of security thus allowing the user to remain active social and reduce the fear of falling.

How does SAFEHIP® hip protection work?
SAFEHIP is an economical comfortable evidence-based hip protection solution designed to reduce the incidence of hip fractures by providing optimum hip protection. Clinical trials around the world have shown that SAFEHIP can significantly reduce the incidence of hip fractures.

SAFEHIP is the only patented hip protector around. Its horseshoe shape assists natural physical functions so that the impact of a fall is not only reduced but diverted to the surrounding soft parts/tissue.
Customers Who Viewed This Item Also Viewed