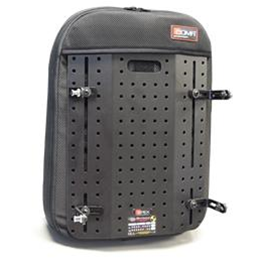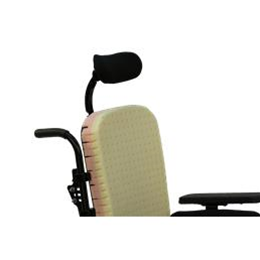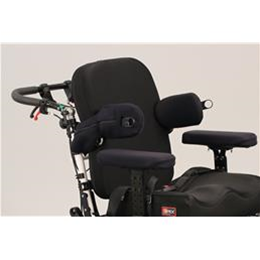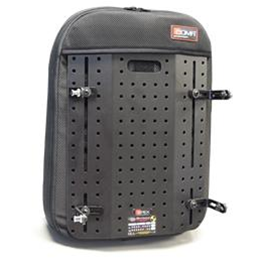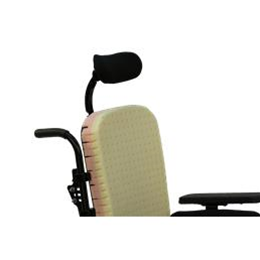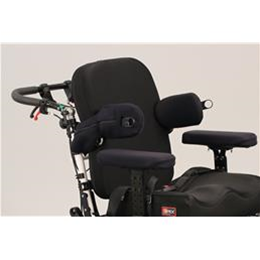 The Comfi Back Support is a simplistic and affordable solution to basic contouring needs designed to counter skin breakdown and increase air flow.
Skin breakdown is most often caused by three combined extrinsic factors: Pressure shear and moisture. Instant immersion and auto conforming foam coupled with Air-Flow technology ensure that these factors are addressed and ultimate comfort is achieved for the user.
Instant immersion / auto-conforming of the foam support unit is achieved through the combination of thermosensitive foam and cube technology. The ability to tear off cubes also allows accomodation for bony prominences or relief for tender spots or lesions. It provides ultra-conformability over contour build ups e.g. shape created using Medifabs Tessellated Shape System moulds without resistance to both concave and convex flexion.
Full Air-Flow technology enhances user experience reducing moisture entrapment and enabling faster evaporation. This also extends the foam lifespan (moisture breaks down many materials and accelerates deterioration).
The Comfi Back Support is easy to set up for both supplier and prescriber a truly no fuss system that automatically contours itself to the user's back.
Swap out the upholstery unit at any future point to full Spex contouring system if required utilising same shell & mounting hardware.
The Comfi Back Support comes as standard in a full-height Spex-style shell with outer breathable cover.
Tear-Off Padding Cubes
Inside every Comfi Back Support is a foam comfort cube system designed to assure pressure relief in identified areas.
Comfort and Pressure Reduction
With the Comfi's soft memory foam overlay the back support is able to provide comfort and pressure reduction to the back.
Smooth Contouring Surface
Dual-layer cover reduces shear forces with air-mesh side panels to counter moisture and temperature.
Increased Air Flow Through Back Support
The dual-layer cover reduces shear forces with air-mesh side panels to increase the air flow throughout the back support.
| | |
| --- | --- |
| Fits Wheelchair Widths | 10" to 20" |
| Backrest Height | 12" to 23" |
| Approx. Weight | 3.3 to 8.8 lbs |
| Weight Capacity | 10 |
| Base | Aluminum shell |
| Inner Cover | Expansion fabric |
| Outer Cover | Washable breathable spacer fabric |
| Can Be Customized? | Yes |