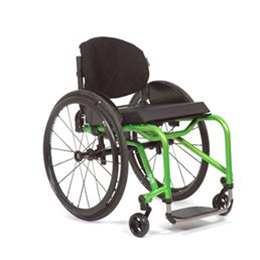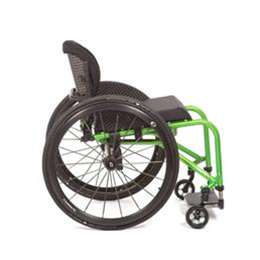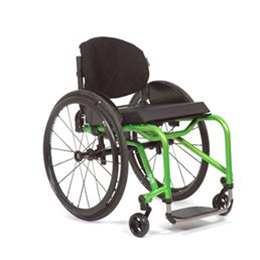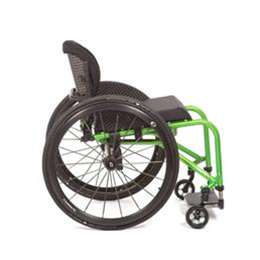 AERO T INNOVATION

Our most advanced aluminum chair the Aero T's dual-tube frame minimizes weight while maximizing performance. Add to that full adjustability and TiFit and you've got something special.
Precision Lock Technology combines a minimal design with unmatched adjustability and performance. With an unrestricted range of movement the Precision Lock Caster reduces complexity and the number of steps required for adjustment. Your chair can now be adjusted in a matter of minutes. Unlike other systems where you are limited to predefined adjustment slots the Precision Lock Back offers infinite possibilities for an exact fit each and every time. Critical adjustments can now be made while the user remains in the chair saving time and reducing inconvenience.
Adjustable Camber Mount incorporates TiLite's Tru-Fit system with up to 3.5″ of rear seat height adjustment.
The Precision Lock Caster System is a simplified and more accurate way to square your wheelchair in a matter of minutes. Precision Lock is the only caster system to feature a single-socket adjustment mechanism while offering an unrestricted range of movement.
Zero Play Camber Plugs give a much tighter feel to the chair like sport suspension in a car. CNC machined from billet aluminum to the highest tolerances they remove any side to side movement from the rear wheels.
The Ergonomic Advantage means an additional unique bend in the frame creating an ergonomic seat slope sitting you lower in the chair providing greater pelvic stability and improved posture through optimal contouring.
| | |
| --- | --- |
| Seat Width | 12" |
| Seat Depth | 12" |
| Front Seat Height | 15" |
| Rear Seat Height | 13" |
| Weight Capacity | Standard |
| Weight Capacity | Heavy Duty |
| Transport Weight (w/o rear wheels) | 12 lbs |
Customers Who Viewed This Item Also Viewed