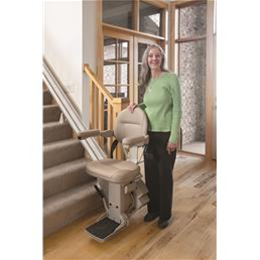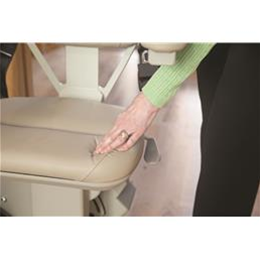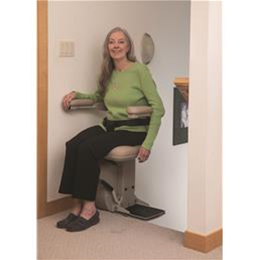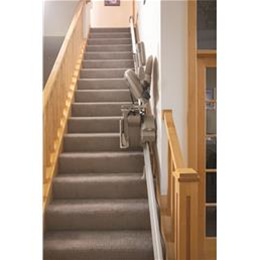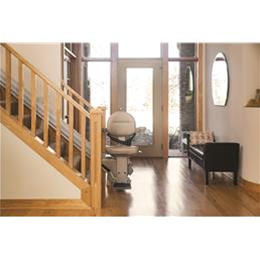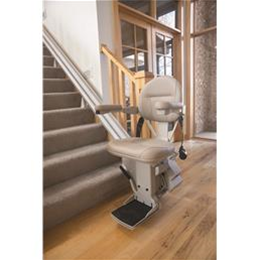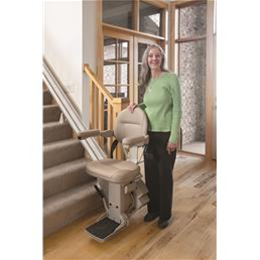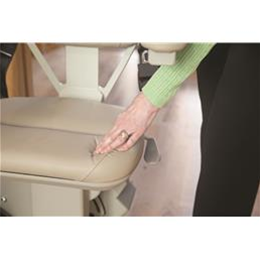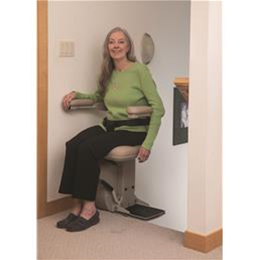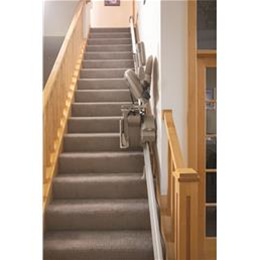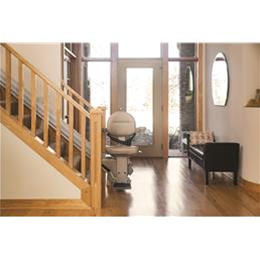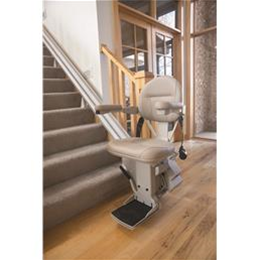 Combine quality comfort and style with an Elite stair lift. The Bruno Elite stair lift offers worry-free access and a premium design that seamlessly blends into your home's environment. Consider options such as power swivel seat and power folding footrest to customize your Elite stair lift to match your unique situation.
Product Highlights
• Luxury Styling - Plush generous-size seat with multiple height adjustments adjustable arm widths and footrest height for maximum comfort.
• Space Saving - Narrow vertical rail preserves maximum stairway space. Fold arms seat and footrest to save even more space.
• Simple Operation - Control on armrest activates stairlift. Two wireless remote controls also included.
• Easy On/Off - Seat swivels up to 90 degrees at top landing extends and locks in place for safe exit away from steps.
• Sleek & Clean – Covered gear rack on vertical rail gives clean appearance and reduces exposure to dirt grease.
• Safe - Retractable seat belt and obstruction sensors ensure safety.
• Dependable - Battery-powered performance even in a power outage. Stairlift continually charging along entire rail.
Available Options
• Multiple colors and fabrics.
• Power folding footrest automatically flips up/down when seat is raised/lowered (not available on rental units).
• Power swivel seat for effortless exit. Controlled on chair arm or wireless call/send (not available on rental units).
• Power or manual folding rails for narrow hallway or when doorway is at the bottom of stairs (power folding rail not available on rental units, please check for availability of manual folding rail on rental unit).
• Larger seat and/or footrest for increased comfort.
| | |
| --- | --- |
| Standard Seat Size | 17.5 in wide x 15 in deep (445 mm wide x 381 mm deep) |
| Larger Seat Option | 21.5 in wide x 16 in deep (546 mm wide x 406 mm deep) |
| Standard Footrest Size | 10 in long x 9 in wide (254 mm long x 229 mm wide) |
| Larger Footrest Option | 12 in long x 11 in wide (305 mm long x 279 mm wide) |
| Lift Capacity | 400 lbs |
Customers Who Viewed This Item Also Viewed