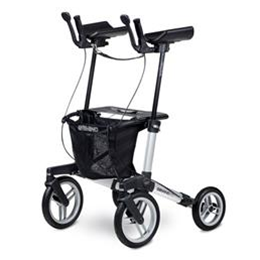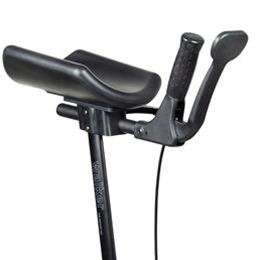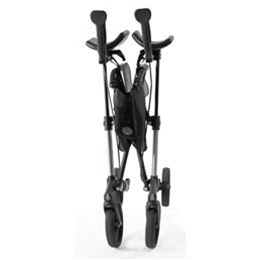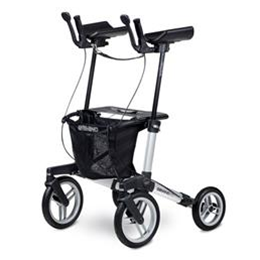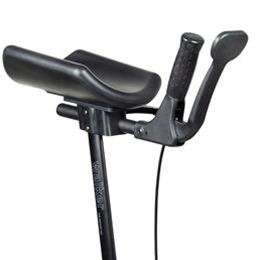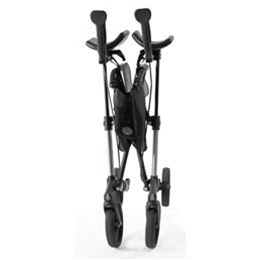 With the Gemino 60 Walker you get the best of both worlds: The comfortable rolling characteristics and stability of the Gemino 60 and the additional support and safety youd expect from a walker. Adjust the forearm supports and push handles to fit your needs and enjoy more freedom indoors - and outdoors.
Fully adjustable
The forearm supports with integrated push handles and brakes are designed for optimal support and stability and easy use. Adjust to suit your height and enjoy a comfortable walking position.
One step side folding design
One step side folding design with simple click to close/open feature offers exceptionally easy folding and allows the collator to remain standing when folded. Handling and transporting is easy due to it's lightweight extra-slim design
Comfortable and Safe Outdoor Use
The sturdy frame design coupled with extra-large soft wheels allow you to go out in total comfort and safety. Cobbled streets or thresholds in your home? With the Gemino 60 Walker youll overcome any obstacle with ease.
| | |
| --- | --- |
| Weight Capacity | 286 lbs |
| Max. User Height | 6'6" (Gemino) / 5'6" (Gemino M) |
| Overall Length | 29.1" (both) |
| Total Width | 25.1" (both) |
| Width Between Push Handles | 20" (both) |
| Seat Height | 24.4" (Gemino) / 20.7" (Gemino M) |
| Overall Height (Gemino) | 38.8" |
| Overall Height (Gemino M) | 35.2" |
| Folded Height | 42.9" (Gemino) / 39.8" (Gemino M) |
| Folded Height | 42.9" (Gemino) / 39.8" (Gemino M) |
| Folded Length | 29.1" (both) |
| Folded Width | 14" (both) |
| Turning Radius | 37.4" (both) |
| Colours | Silver Grey |
Customers Who Viewed This Item Also Viewed