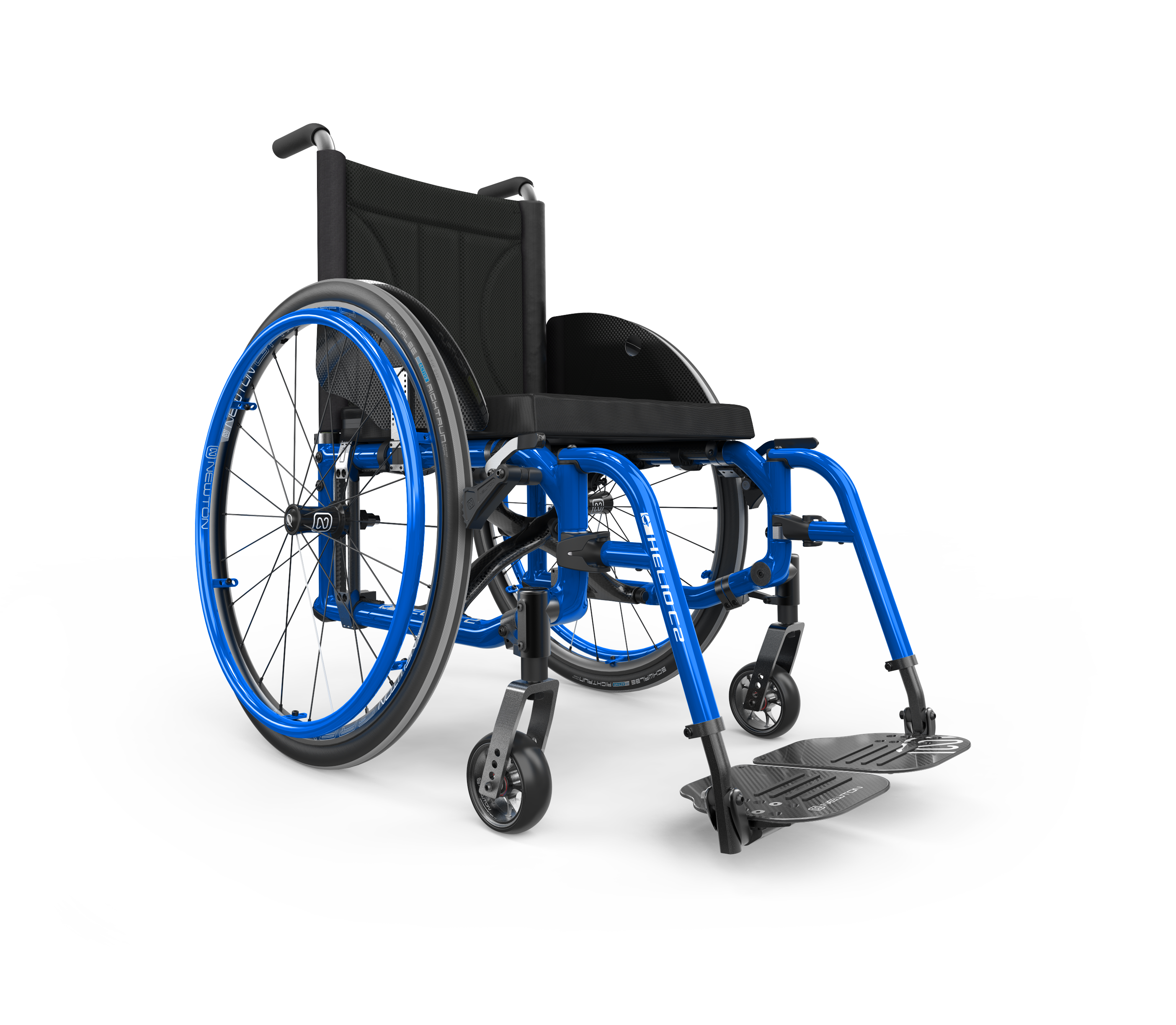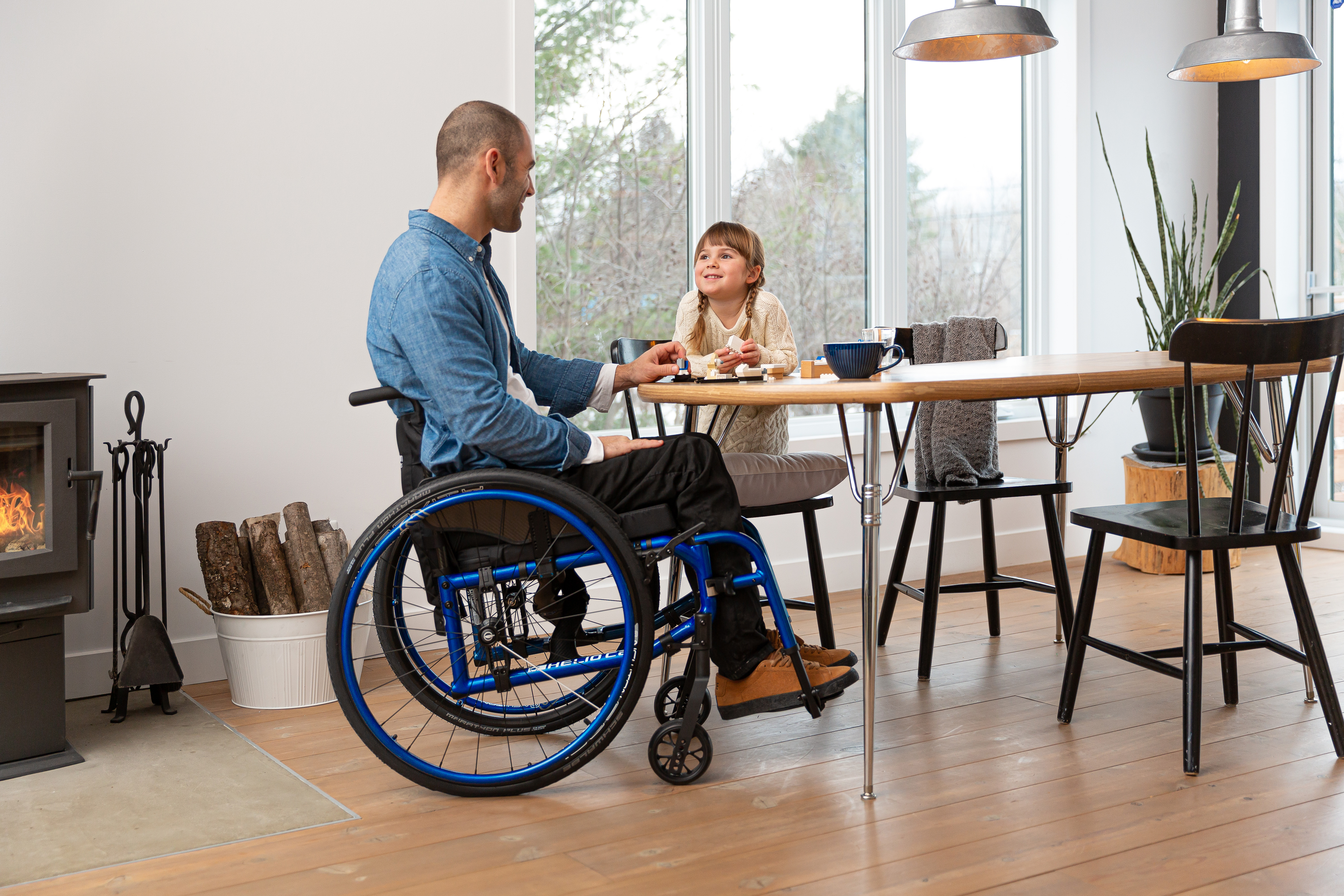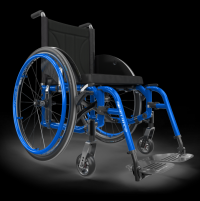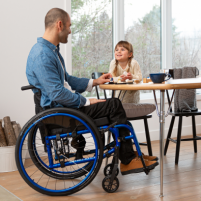 Experience performance with a Helio C2 folding carbon fibre wheelchair. View more
This flagship model is one of the lightest, most technologically advanced wheelchairs in its category. The HELIO C2 is the result of a series of innovations, it features revolutionary components, an impeccable finish and all the advantages carbon fibre offers.
The vision for the HELIO C2 was significantly reduced weight and greater freedom of movement. Each component was carefully selected and carbon fiber was used for strength and lightness. The result is greater mobility as well as reduced chronic shoulder and joint injuries.
The symmetrical cross brace and rigid unibody frame distribute forces equally throughout the frame for superior energy transfer and propulsion. The unique Ultrarigid Folding system (UFS) maximizes the chair's overall stability, while the vertical axle plates increase rear wheel stiffness for optimal energy efficiency.
Because carbon fibre is both very strong and very light, it is an ideal material for making wheelchairs. It also has superior fatigue resistance and can withstand extreme temperatures. This ensures exceptional durability, for a chair that will serve you for many years to come.
| | |
| --- | --- |
| Weight Capacity with HD kit | 350 lbs. |
| Weight Capacity | 250 lbs. |
| Seat Width | 14 - 22" |
| Seat Depth | 14 - 20" |
| Frame Material | High-tensile strength T700 carbon fibre |
| Transport Weight | 9.5 lbs/4.3 kg (transport weight w/o components) |
Reactive handling & easy transportation with the significantly reduced weight of carbon fibre
Superior energy transfer & propulsion due to the symmetrical cross brace & rigid unibody frame
Unique Ultrarigid Folding System maximizes overall stability
A super-low 12" front seat to floor height is available for easier contact with the floor & better foot propulsion
9 colours available
Anti-flutter caster system for a smooth, more efficient ride