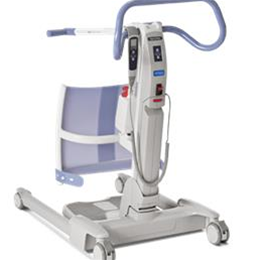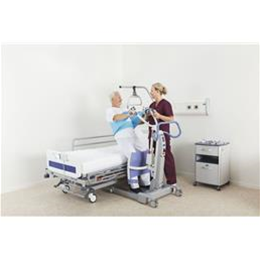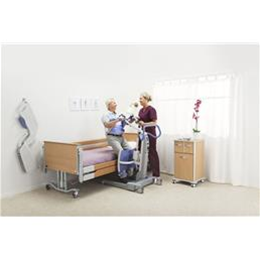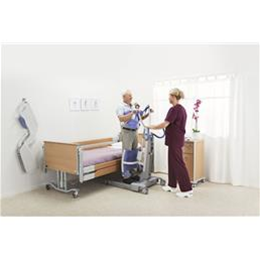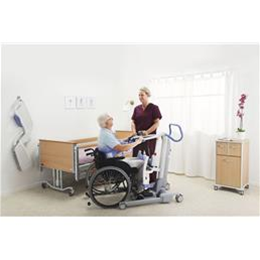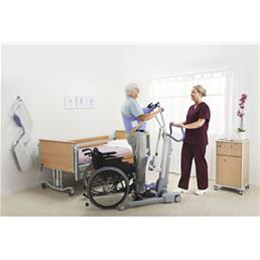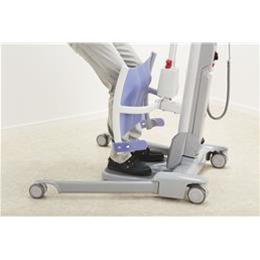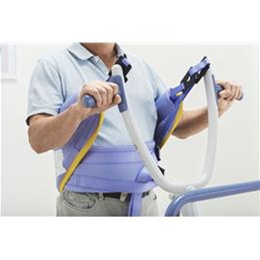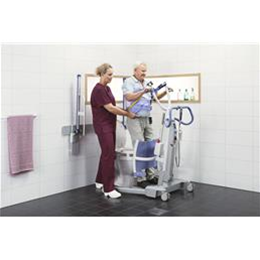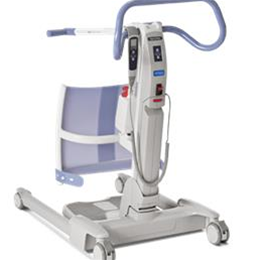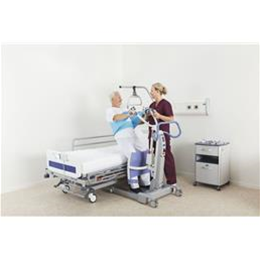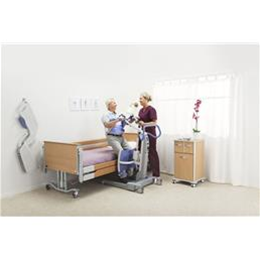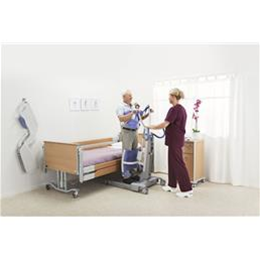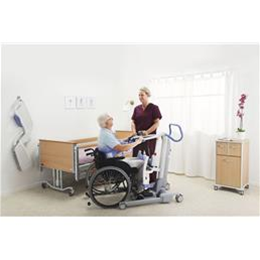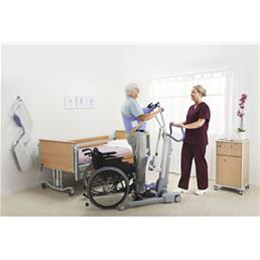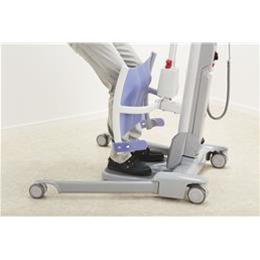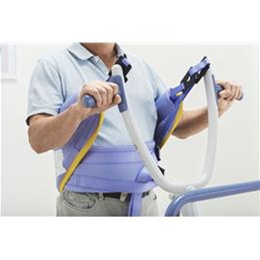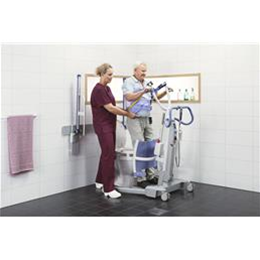 NOTE: this pricing does not include a sling (sold separately). This unit is also available with a scale (at an additional charge). View more
Designed to make every-day transfer and care tasks easier Sara® Flex from Arjo equips one caregiver with the ability to position a patient from a seated to a safe secure and comfortable standing position in one ergonomic movement.
Its the details that make every following transfer whether it be to a wheelchair the toilet a shower chair or early mobilization following surgery a positive experience.
Optimised patient support
Promotes comfort and security throughout andat the completion of the sit-to-stand movement.
Easy to use with enhanced manoeuvrability
Delivers enhanced manoeuvrability and requires no adjustment ensuring ease of use
Comprehensive patient coverage
Enables one caregiver to perform sit-to-stand tasks for a wide range of patients in the Carl mobility spectrum.
Flexible silicone leg support
Requiring no adjustment the larger surface caters to the needs of a broader range of patients while delivering optimized comfort
Curved design with a larger soft and flexible surface supports the legs and knees throughout the sit-to-stand movement
Flexible silicone leg strap
Low placement and multiple adjustment options
Enhanced adaptability for a broad range of body types and sizes
Ensures patients can be comfortably positioned from a seated-to-standing position
Ergonomic forward movement
Forward movement in combination with the flexible leg support enables an ergonomic and comfortable sit-to-stand movement
Small and light
Keeps Sara Flex at an optimal size that is non-intrusive and suited to the needs of patients that may otherwise be intimidated by bulky or cumbersome handling equipment
Designed with aesthetic appeal in mind ensuring vulnerable patients remain calm during the sit-to-stand transfer
Low footplate with horizontal position
Enables easy foot placement while supporting and enhancing the sit-to-stand movement
Facilitates an ergonomic sit-to-stand movement that is specifically designed to feel smooth and natural for the patient
Easy-to-use hand control with display
Ensures the sit-to-stand task is quick minimally exertive and hassle-free
Ensures caregivers can work closely with their patient and intuitively read weight or maneuver the lift
Patient handle
Easy-to-grasp and angled patient handle helps ensure comfortable positioning of hands wrists and elbows throughout the sit-to-stand movement
Caregiver handle
Flexible grip with intuitive ergonomic efficiency
| | |
| --- | --- |
| Weight Capacity | 440 lbs |
| Product Weight | 52 kg |
| Total Length | 39.25" |
| Min Lifting Height | 39" |
| Max Lifting Height | 59.75" |
| Total Height | 45.75" |
| Height of Chassis | 4" |
| External Width Legs Closed | 26" |
| External Width Legs Open | 40.5" |
| Battery | 24V DC 4Ah |
Customers Who Viewed This Item Also Viewed