A one-hour bathroom makeover. Certainly the stuff of dreams, but for one Amica resident who has fallen twice in his bathroom, an hour was all it took to turn a danger zone into a safe and stylish space. Our client hadn't had a shower in 5 days because he was afraid of falling again. His daughter called SelfCare for help - here's what we did.
Start with:
A slippery, fiberglass walk-in shower

A toilet with the paper holder near the back of the toilet tank (hard to reach without losing your balance)

A handheld shower, but under 5' in length without an on-off button on the handle.
Add:
One height adjustable raised toilet seat with arms (for elongated toilet seats).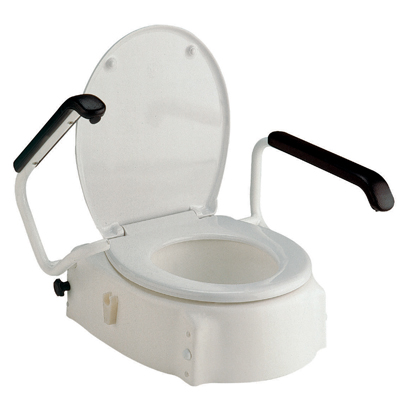 One toilet paper 8" grab bar combination which easily fits even the TRIPLE size rolls.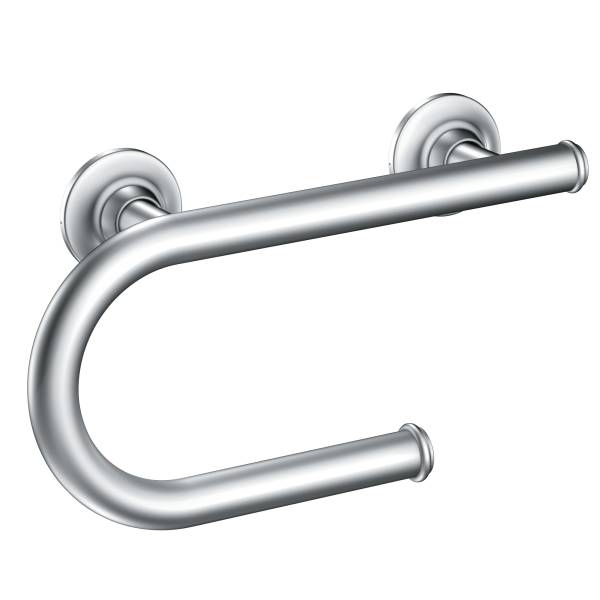 One 108" lightweight handheld shower with the on/off button on the showerhead.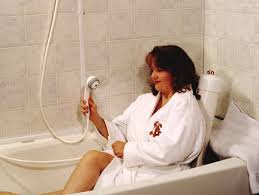 Result:
Tub floor is super grippy, our client feels confident and safe while bathing and showering

Our client is thankful for the on/off button on the handheld shower so he can get the water set at the right temperature and go sit on the built-in bench without the water spraying all over the room

What's not to like about a raised toilet seat with arms? For elongated toilets, a second option is the 3.5" Aquatec Finesse, which doesn't have arms but is softer and its

attractive blue finish helps users with visual impairment. It suctions securely onto the toilet to make cleaning super easy
The toilet paper holder grab bar combination was a huge relief since the roll is easy to change and it's right in front of him, rather than having to twist behind to reach the toilet paper or reach down and pick up the spare from the floor
As proven by the photo – you can never have too many grab bars!