Freedom to Pursue Your Adventures... In Style
This is the hottest new product we've seen in a long time! Discover newfound freedom and desire to further explore and engage in the things you love. From outdoor adventures to indoor activities, the WHILL Model Ci Personal Electric Vehicle will complement your every move.
Indoors

Short wheelbase, narrow frame.
Responsive controls.
Tight turns.

Outdoors

Up to 5 mph, 10-mile range.
Superb stability & durability.
2" obstacle clearance.
Travel unhindered over rough terrain with a 2.25" ground clearance.

Safe & Secure

A responsive, ergonomic and simple to use controller allows you to navigate your world effortlessly and enjoy all-day comfort.
Keep engaged in your activities and embrace your surroundings by knowing Model Ci will provide the necessary response and feedback to keep you riding safely.

The Latest Technology at Your Fingertips

Enjoy greater peace-of-mind and independence, and receive premium support with the embedded intelligent innovations, such as the very latest in Bluetooth controls and 3G connectivity.
Use the iPhone and Android* app to remotely drive Model Ci, lock/unlock to keep it secure, and choose a drive mode that's right for you.
Also, access key device information and battery health to ensure your Model Ci is operating at its best.

Keep Your Devices at 100%

Charge your mobile devices with the built-in USB port.

Power & Flexibility at Your Fingertips

Lock/Unlock with the optional Smart Key.

Live Unpredictably

Model Ci quickly disassembles into three lightweight components for transport in any vehicle with room to spare.
Assembly is just as easy to get you quickly moving again at your destination.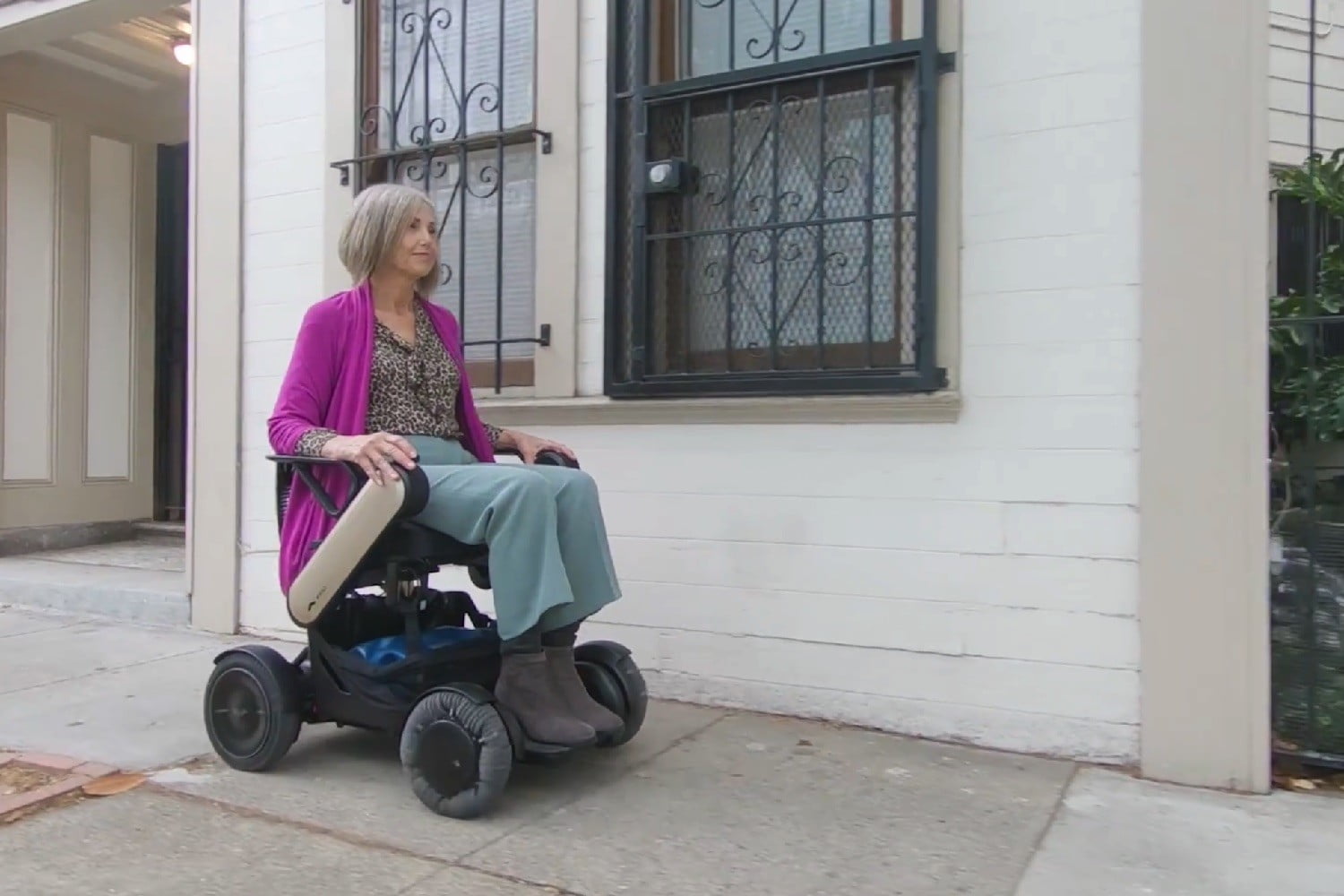 Interested in learning more about the WHILL Ci Personal Electric Vehicle? Learn more in our catalog and contact us if you're interested in setting up a test drive.